Planning Commission: FivePoint X and ARDA
October 13, 2019, 9:55 pm America/Los_Angeles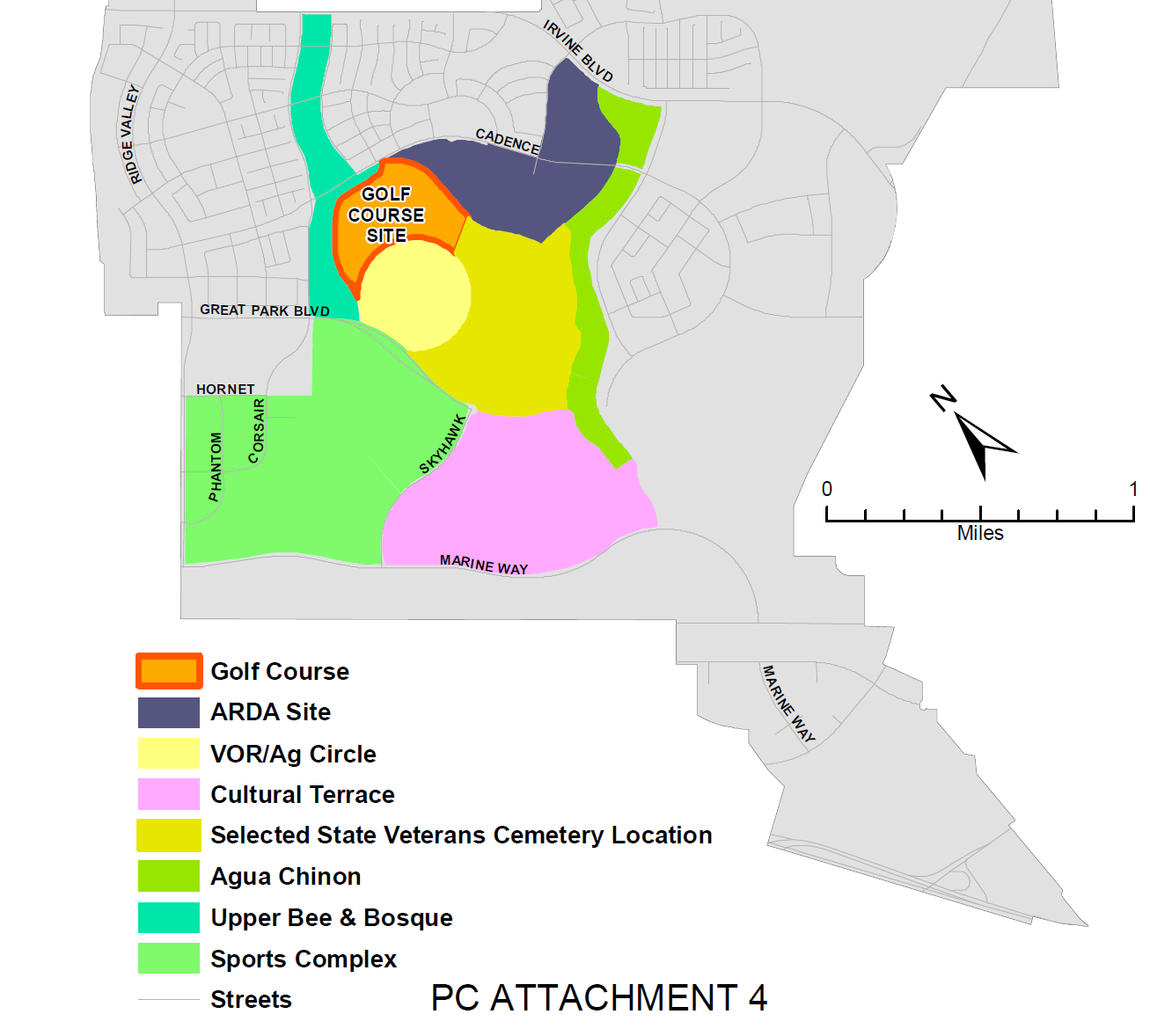 The next Planning Commission meeting is Thursday, October 17th, 5:30 pm. Here are two items that might be of interest to you. For the entire agenda, please click here.   
The below map shows the relative positioning of the Orange County Great Park features.

Agenda Item 5: Plans for Commercial Center, FivePoint X
Learn more about FivePoint's exciting mixed-use commercial project located just south of the Great Park Neighborhoods. The project site is bound by Great Park Boulevard, Ridge Valley, Hornet, and the Orange County Great Park. The commercial center is reportedly designed to provide amenities for Great Park visitors and neighboring residential communities. Two hotels situated along Hornet and a warehouse for operations and shopping are confirmed.  Will the proposal include design features for local neighborhood retail to support the 10,556 homes in the Great Park neighborhoods? To see entire FivePoint X plans click here.
Agenda Item 6: Zone Change for ARDA Site 
The commission will hold a public hearing to change the current zoning for the ARDA site, which is 125 acres of city land. How did we get here?
On July 23, 2019, the City Council (4-1) approved an Irvine site for the State Veterans Cemetery. The council chose a location that had been planned for a golf course within the Great Park over the ARDA site that was previously legislated for a cemetery.
On August 13, 2019, the City Council directed City Staff to initiate a zone change for the ARDA site. The zoning designation on the ARDA south parcel is changing zoning designations from 8.1 to 1.9A to have the same land uses as the Orange County Great Park. See image below.
Any future development proposal for the ARDA site will require both Planning Commission review and City Council approval. If the City were ever to sell the property, FivePoint gets the first chance to buy the property.