OC Power Authority Has 3 Important To-Dos for April 13 Meeting 
April 12, 2021, 5:12 pm America/Los_Angeles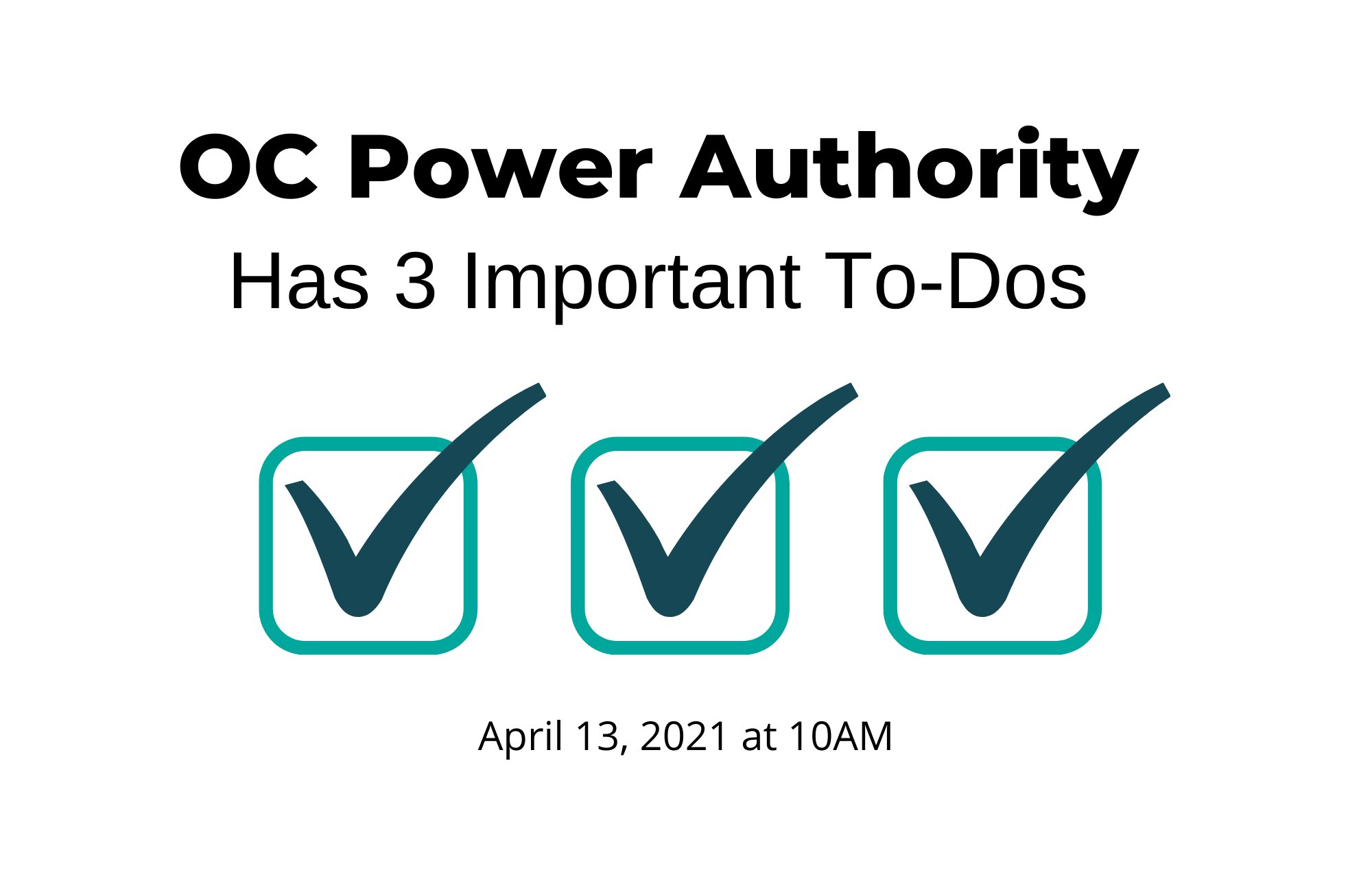 The OC Power Authority (OCPA) is just getting off the ground, but it needs to do three things at its next meeting on Tuesday, April 13 at 10am to ensure its success long-term. The public can call during the meeting or email the board in advance and ask them to:
Create a policy for new cities to join OCPA. Several OC cities are now considering joining OCPA, but they need to know the details before they can sign up.
Start pursuing funding for energy efficiency programs now. Funding is available for OCPA energy programs that would benefit our community and the climate, but staff needs to apply for those funds now so they are available when the program launches next year in Irvine, Fullerton, Buena Park and Huntington Beach.
Create a Community Advisory Committee ASAP. CCEs throughout California depend on their community advisory committees to make sure they meet community needs.  It's time to get this committee in place.
Only one of these items is currently on the meeting agenda – the Community Advisory Committee.
OCPA is OC's first Community Choice Energy (CCE) program. CCE can be any city's fastest path to 100% renewable energy, but the OCPA board, including Irvine Mayor Farrah Khan and Councilmember and OCPA Chair Mike Carroll, need to get started on these goals now to set OCPA up for success long-term.
The public can click here to participate in the meeting via Zoom or dial-in at 1-669-900-6833. Public comments are limited to 3 minutes each.