Irvine Watchdog to Discuss Erosions to Transparency and Accountability on KUCI's Ask a Leader
March 22, 2022, 7:00 am America/Los_Angeles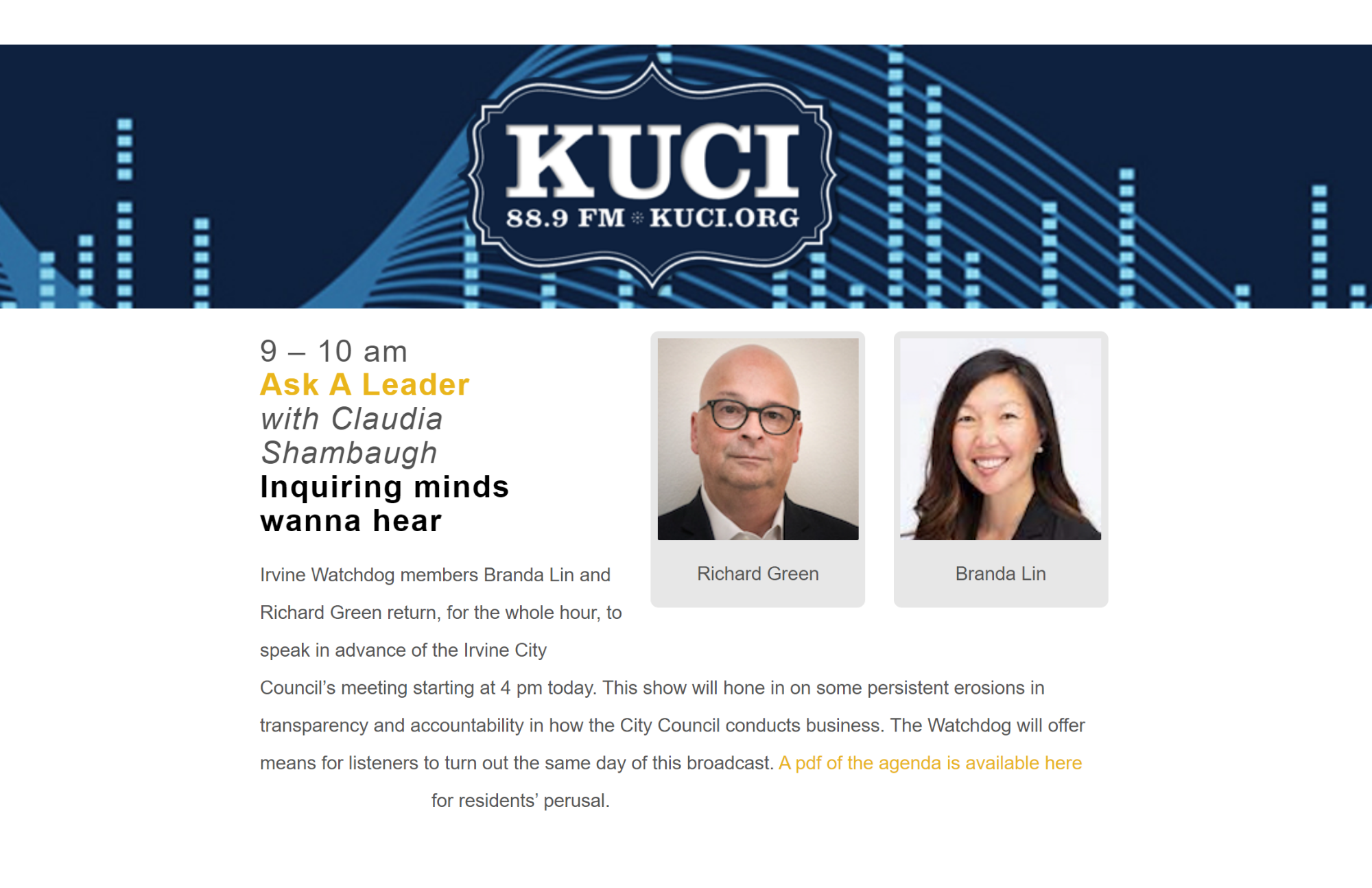 This morning, Irvine Watchdog Co-Chairs Richard Green and Branda Lin, will join KUCI's Ask A Leader, hosted by Claudia Shambaugh, for a live discussion at 9:00AM. This show will hone in on some persistent erosions in transparency and accountability in how the City Council conducts business and the controversial policy change restricting public comments (agenda item 5.1) on today's City Council meeting at 4:00PM.
To listen LIVE go to: https://kuci.org/wp/listen/
For those who miss the live broadcast, the recording is available here.