City Council Agenda Highlights for March 28, 2023
March 28, 2023, 7:05 am America/Los_Angeles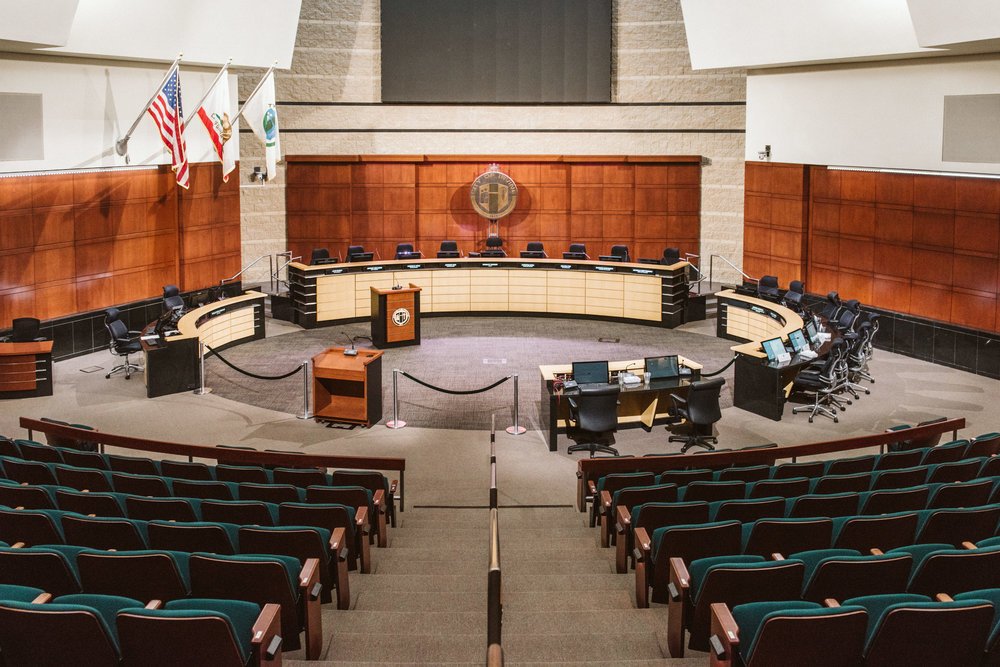 The City Council meeting on Tuesday, March 28, 2023, will consider several important proposals. Will the Council vote to issue $1 billion in bonds to fund Great Park development? What is the City doing to preserve existing affordable housing units? Will the Council override the recommendation of the Green Ribbon Environmental Committee and approve a building electrification ordinance with broad exemptions? Finally, should the City create an Innovation Lab as Mayor Khan's Innovation Council recommended?
Agenda Highlights Below:
Item 4.1 – At-Risk Affordable Housing and Committed Assistance for Preservation Activities
Acknowledging the status of publicly subsidized affordable housing in Irvine and identifying the resources committed for possible preservation. The Housing Element (HE) established the goal of preserving up to 823 affordable units in the current 6th Cycle. The City has committed $7 million from the Irvine Recovery Plan affordable housing funds for preservation.
Item 4.2 – Building Electrification Ordinance – First reading
"More than 70 California cities and counties have adopted code enhancements that require or encourage all-electric buildings, establishing a statewide trend toward building electrification that is also reflected in the State's legislation and building codes. At the January 10, 2023, meeting, City Council directed staff to return with a draft building electrification reach code ordinance for new construction, modeled on example ordinances from other regional jurisdictions, such as the City of Encinitas, and to include certain exemptions, including commercial kitchens and restaurants."
"At the Green Committee meeting on February 8, 2023, the committee received a presentation regarding all electric building design from Redwood Energy and evaluated the benefit (or lack thereof) of including certain exceptions in the proposed ordinance. The Green Committee's recommendation is not to include any exceptions in the proposed building electrification ordinance for housing or for non-residential food service establishments (e.g., commercial kitchens)."
Item 4.3 – Approval of the Irvine Facilities Finance Authority Bond Issuance of Special Tax Revenue Bonds Series 2023 for Great Park Improvement Areas 6, 7 and 9
The City is poised to approve over $1 billion in bonds that future Great Park residents will repay.
Item 5.1 – Consideration of a Request by Councilmember Treseder to Create a Sustainability Commission
The proposal would, in effect, convert the current Green Ribbon Environmental Committee (GREC) into a Sustainability Commission comprised of the same members currently serving on the GREC.
Item 5.2 – Request by Mayor Khan to Initiate Lease Negotiations for the Establishment of Irvine's Innovation Lab in City-Owned Office Space at the Train Station
For a comprehensive review of this proposal, read the recently published opinion piece published by Irvine Watchdog HERE.
Item 5.3 – Appoint one City Councilmember to the Board of Directors of the Orange County Housing Finance Trust
"The City is eligible to appoint one City Councilmember to the Board of Directors for a two-year term starting May 2023."
How to Participate
Let the City Council know your thoughts by email, ecomment, or by public comment in person or via Zoom. Instructions are HERE.
---
Support community journalism. Please donate or volunteer with Irvine Watchdog and help us make future articles like this possible.