City Council Agenda Highlights For May 23, 2023
May 19, 2023, 8:00 pm America/Los_Angeles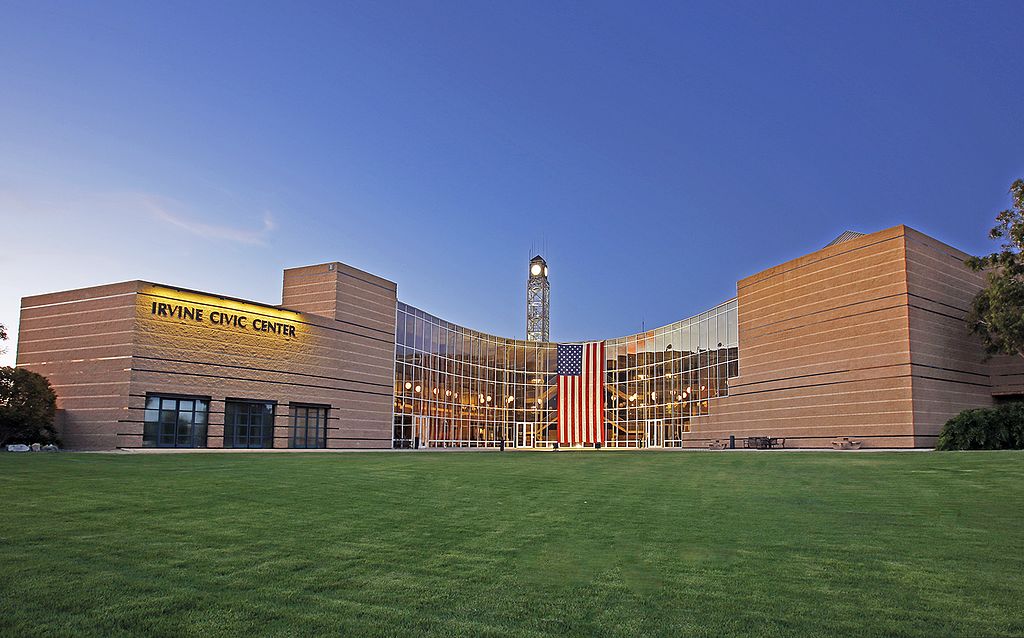 OCPA, Housing Highlight Tuesday City Council Agenda
Irvine's relationship with the Orange County Power Authority (OCPA) will again be considered by the City Council at its 5:00 meeting on Tuesday, May 23. Two significant housing matters are also on the  agenda. The first is a public hearing on the Irvine Company's plan to replace a block of big box retail stores with more than 1200 apartments at the Irvine Market Place. The second is a request by Vice Mayor Tammy Kim to discuss the feasibility of establishing an Irvine Housing Authority.  Additionally, Councilmember Kathleen Treseder has two proposals on the agenda, one to provide public access to recordings of commission meetings, and the other to require that commissions be involved in considering Great Park elements.
OCPA Membership (Item 4.1).
On May 16, Agran and Carroll sent a  memo to City Manager Oliver Chi titled "Discussion and Direction Regarding Representation and Membership in the Orange County Power Authority."  The body of the memo consists of a single sentence: "Please place the above item on the May 23, 2023, City Council meeting agenda for City Council discussion and direction." 
Background and Impact
:  In recent months, Agran and Carroll have advocated Irvine's withdrawal from OCPA.  At a 
special meeting on December 29, 2022
, Agran moved to submit a notice of intent to withdraw from OCPA, which was replaced by a substitute motion to postpone consideration of withdrawing until June 2023. The substitute motion passed 3-2, with Agran and Carroll voting no.
At that meeting, Treseder provided the swing vote in favor of Irvine remaining in OCPA, but she has made it clear that she would vote to leave if OCPA failed to commit to major reforms, including replacing CEO Brian Probolsky and General Counsel Ryan Barron. Barron resigned in a  letter dated February 6, 2023. On April 19, 2023, the OCPA board  voted to fire Probolsky effective May 30, 2023.
In a hastily called special meeting on Tuesday, May 16, the  Huntington Beach City Council voted 4-3 to exit OCPA. All four affirmative votes came from that council's conservative majority. Hours after securing that vote, Mayor Tony Strickland unexpectedly appeared as the Huntington Beach representative at the May 17 meeting of the OCPA Board.
Aside from Irvine's membership in OCPA, the Agran-Carroll memo mentions representation. Prior to this year, Irvine was represented on the OCPA Board by Carroll and Mayor Farrah Khan. Carroll chaired the Board, and as founding directors, the two were instrumental in hiring Probolsky as CEO and in the adoption of the organization's initial policies. Last January, the City Council appointed  Treseder and Kim to be Irvine's new representatives, with Kim agreeing to serve only after Agran declined. Treseder and Kim have been active proponents of OCPA reform and provided the necessary votes to fire Probolsky.
Now a source familiar with OCPA reports concerns that there may be an attempt to oust Treseder and/or Kim at the Tuesday meeting. The worry is that Carroll could return to the OCPA Board to join with other conservative members in an effort to dismantle the agency.
Public Hearing on Market Place Housing (Item 3.1). 
The Irvine Company plans to demolish an existing commercial building between Bryan Avenue and El Camino Real that currently houses tenants such as Barnes & Noble and 24 Hour Fitness. In its place, the company would build up to 1,261 apartments. The existing restaurants and movie theaters adjacent to Jamboree Road would remain in place. As explained in the  staff memo, this project requires Council approval of a General Plan amendment, an ordinance approving a zoning change, and an ordinance approving a development agreement regarding public benefits and affordable housing opportunities.
The memo notes on page 8: "The project offers studio, one-bedroom, and two-bedroom units with square footages ranging from 385 to 1,060 square feet. These unit sizes are smaller than the standard size staff sees developed within the City and they provide a rental option that is currently missing from the market."  Of the 1,261 units, 211 would be affordable units, and 210 would be density bonus units. The addition of 211 affordable units at the Very-Low and Moderate Income levels for a period of 75 years would exceed the City's current standards.  (Staff memo, p. 11.)
Staff notes on page 8 of its memo that a traffic study found that replacing big box retail with housing would result in a substantial traffic reduction: "When compared to the existing commercial land uses on the project site, the residential project generates 7,972 fewer average daily trips (ADTs), 317 fewer morning trips, and 981 fewer evening peak hour trips."
Feasibility of Establishing an Irvine Housing Authority (Item 4.2).
Also related to affordable housing is Kim's proposal for staff to assess the feasibility of establishing an Irvine Housing Authority. In a  memo to City Manager Oliver Chi, Kim notes that the Irvine Community Land Trust (ICLT) has produced 475 affordable housing units in its 17 years of existence and states her belief that "ICLT should accelerate its level of affordable housing production, and … that the City should play a more direct role in both creating and providing access to affordable housing in Irvine."
Kim continues: "Based on preliminary research that my office has conducted, a local Irvine Housing Authority would be an entity through which the City could actually facilitate the construction of new units. In addition, by having a local Irvine Housing Authority, the City could engage in procuring and distributing affordable housing vouchers for those seeking rent support and subsidies."
Commission Meeting Recordings (Item 4.3).
In a  memo to City Manager Oliver Chi, Treseder requested "a presentation from staff, and a council discussion at our next meeting about making recordings of commission meetings available on our website and/or ICTV." She explained: "Transparency is the cornerstone of an open representative democracy. … Commissions are an essential part of the operation of our city government, and, thus, should be considered a matter of public interest."
Requiring Great Park Items to Go Through Their Appropriate Commissions (Item 4.4).
In a  memo to City Manager Oliver Chi, Treseder proposed a discussion of requiring that Great Park projects "be referred to the relevant commissions before being brought to the council." She explained that commissions "provide an opportunity for detailed review and additional input before items are presented to the City Council."
Great Park Board Meeting.
Prior to the Council meeting, there will be a regular meeting of the Great Park Board at  3:00 Tuesday. The main item on the agenda is 1.1, "Update on Recent Framework Plan Groundbreaking and Construction Timeline." There are no major action items on the agenda.
How to comment.
As always, public comments can be made in person or via Zoom. E-comments can also be submitted. Instructions are  here.
---
Support community journalism. Please donate or volunteer with Irvine Watchdog and help us make future articles like this possible.