Opinion: We Need Leadership, Not a Blame Game
February 2, 2021, 9:45 am America/Los_Angeles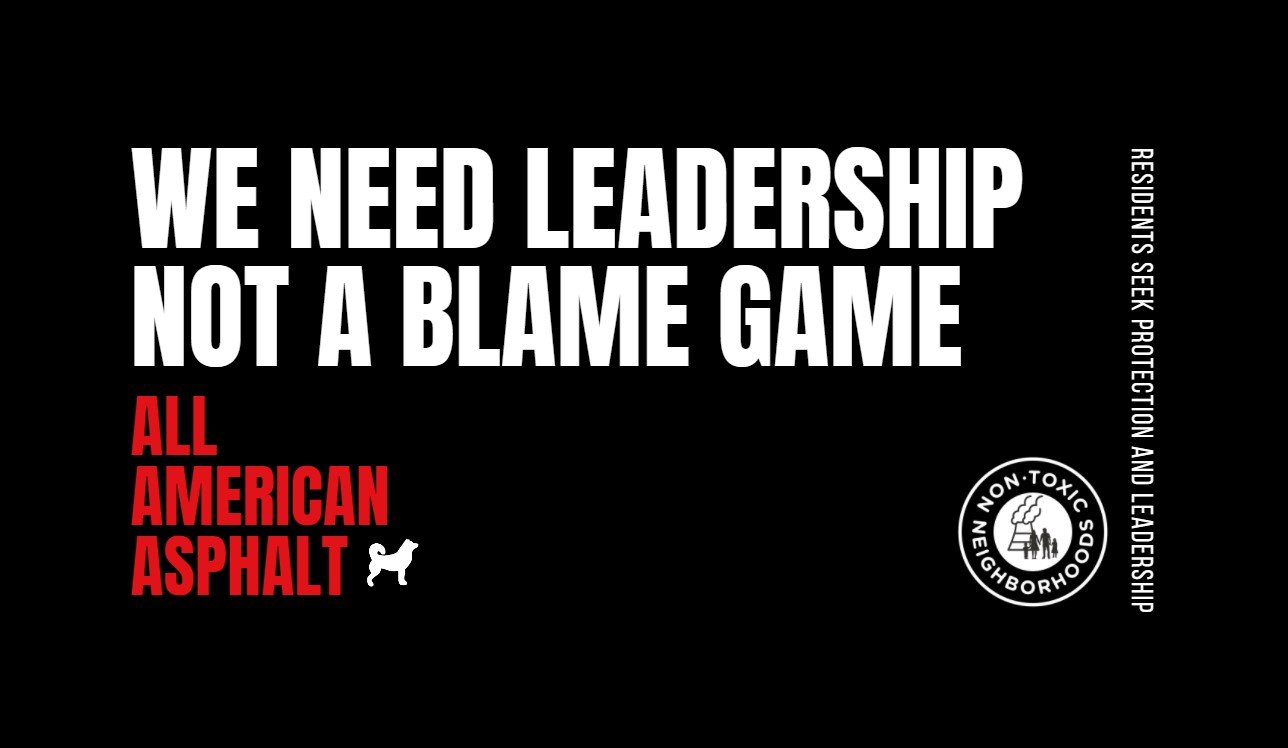 As she tries to lay blame on others and shirks the duties and responsibilities of the mayorship and city council, Mayor Farrah Khan continues to deny Irvine residents the right to a fair, open, and transparent discussion regarding the All American Asphalt (AAA) plant and its adverse impact on the community. Instead of taking the lead, our Mayor Khan is playing the blame game and taking a back-seat, reactionary approach to this public health concern.
As elected officials representing the constituents, the City Council has the responsibility to protect the public's health and well-being. The city and South Coast Air Quality Management District (SCAQMD) have been notified not only of the noxious odors hundreds of times over a more than two-year period but also of the residents' concerns to potential health hazards from the toxic and carcinogenic asphalt emissions, including the recent revelation of concerning elevated average daily volatile organic compounds (VOC) levels in the high and hazardous range within the impacted communities, as detected by real time sensors provided by Non-Toxic Neighborhood's UCI advisors and researchers.
We have repeatedly asked that the city moderate a special study session or council meeting to facilitate a robust public discourse with an independent scientific oversight panel, SCAQMD, city consultants, UCI professors, and concerned residents in attendance to establish a consensus assessment and plan to ensure the health of all impacted residents.
Councilmember Agran's Memo Requesting Public Study Session
After meeting with concerned residents and the UCI professors and researchers, Councilmember Larry Agran forwarded a memorandum on January 20, 2021 regarding the continuing operations of the All American Asphalt plant. He agrees that it is imperative that the chronic asphalt pollutants impacting the local community be addressed in a public forum such as a special study session or council meeting. Mayor Khan hastily rejected this memorandum.
Mayor Khan's Blame Game
At the recent City Council meeting on January 26, 2021, Mayor Khan was dismissively quick to lay the blame on others for the continuing adverse impact the asphalt plant has on nearby residents while continuing to neglect her duties as Mayor of Irvine by refusing to take the lead in finding a solution to this potential health hazard. In response to Councilmember Agran's remarks on his memo requesting a City Council Study Session, Mayor Khan retorted,
"I'm going to stress that the people on this council are not the ones that allowed the building of those homes next to that asphalt plant, and we know exactly who did, and I think it's very important for the public to know as well… but this council minus one person is not the one that approved the homes there in that area…"
To which Councilmember Agran responded,
"You have proceeded to debate and discuss this issue when I simply made announcements. Now if you want to debate and discuss it and involve the public, then for heaven's sake, put the matter on the agenda at a special study session, and we can debate and discuss who did what, when, who's responsible for what and how we move forward."
For background, councilmembers must seek a second councilmembers support to place items on the agenda for public discussion due to the agenda-setting policy Mayor Khan and Councilmember Kuo recently initiated and set in place less than two months ago. This goes directly against the City of Irvine's stated position that it "holds itself to high standards [and] encourages robust discussion of important public issues, and it disapproves of actions that silence the voices of those with opposing points of view."
Continued Approval of Development Near Asphalt Plant
Despite being cognizant of potential health hazards and of the ongoing public outcry, the city continues to approve the development of communities and parks to within approximately 0.5 miles of the facility without exercising due diligence, including a comprehensive review of the impact the emissions would have on the health and quality of life of residents.
Both the City of Irvine and the Irvine Company knew of the asphalt plant for decades, imprudently and, perhaps recklessly, decided to build communities adjacent to the plant, and failed to properly inform the public. As more people have moved unwittingly closer to the asphalt plant within the last few years, hundreds of complaints have been lodged, resulting in several citations issued by SCAQMD. These complaints prove that current regulatory standards and code enforcement have failed to protect the communities from a public nuisance and, more importantly, from a potential health hazard. SCAQMD and the city need to protect the public's health by revisiting these currently accepted emissions standards and updating the regulatory standards and permitting process to reflect the most up to date scientific, medical, and epidemiological knowledge.
Non-Toxic Neighborhood's advisor Phil Landrigan, MD, MSC, FAAP emphatically states,
"An asphalt plant can never safely coexist next to neighborhoods and schools. Pregnant women, infants and young children are especially vulnerable to toxic chemicals in their environments. Even extremely low-dose exposures during these vulnerable periods in early life can result in lasting damage. This is why it is so important to protect the most sensitive among us. By protecting them, we preserve the health of all."
Why has the city refused to establish an independent scientific oversight panel? Why has the city refused to lead the effort by calling for a special study session for robust public discourse on this urgent matter to protect the public?
The City Council majority's actions stand in defiance of representative government: it clearly discourages, suppresses, and precludes robust and transparent discourse and participates in the censorship and silencing of the public's voice. Our City Council must take the lead to protect its residents. Enough excuses. 
---
Disclaimer: The views and opinions expressed in this article are those of the author and do not necessarily represent the position of Irvine Watchdog or any of its volunteers. If you would like to submit an Opinion article, please review our guidelines and send it to us here.