Irvine Transportation Commission to Propose E-bike Safety Ordinance
May 14, 2023, 11:32 pm America/Los_Angeles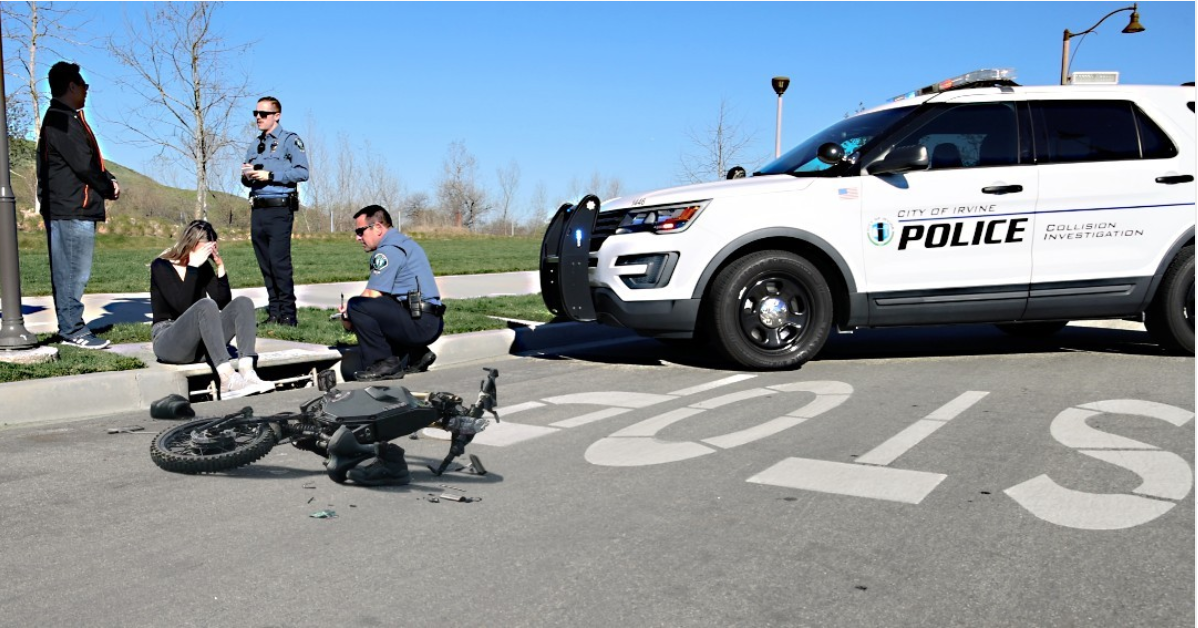 How should Irvine enforce electric bike use and promote safety? This is a question flooding social media and dominating conversations among neighbors. As it stands, Irvine has yet to have their own ordinance addressing e-bikes.This Tuesday, May 16 at 5:30 pm, Irvine's Transportation Commission will propose a series of rules for e-bike use that promotes the safety of bicyclists, drivers, pedestrians, and other motorists. If the Commission votes to finalize the proposed e-bike ordinance, the City Council will have an opportunity to vote on the proposed ordinance at a future date.
According to the  Staff Report, e-bike motorists have a higher chance of injury than non-motorized bikes. Last year, there were 83 traffic collisions involving bicycles in Irvine. That total is a 172% increase when compared to 2021 and a nearly 200% increase compared to 2020. Thirty-four percent of bicycle collisions in 2022 involved an e-bike as compared to only 10 percent in 2021. Moreover, 59% of the bicycle collisions in 2022 involved a juvenile and 86% of all bicycle collisions in 2022 occurred less than 1000 yards from a school.

The proposed item, titled "Ordinance amending the Irvine municipal code relating to bicycles and establishing regulations on electric bicycles and other forms of electric transportation" are summarized as follows:
Update the Municipal Code to include a definition of an e-bike and identify their individual classes

Update the definition of a "highway" to coincide with the California Vehicle Code

Preclude e-bike owners from tampering with or modifying their e-bike in order to change the speed capability of the bicycle

Set a speed limit for e-bikes on highways (28 mph) and a separate speed limit for all bicyclists and e-bike operators on bike paths and trails in Irvine (20 mph)

Require all bicycle and e-bike operators to yield the right-of-way to all pedestrians and vehicles when entering a highway from an alley, driveway, bike path, or sidewalk

Mandate all bicyclists, e-bike, electric scooter, and electric skateboard operators to travel in the same direction as vehicles are required to be driven upon the roadway; regardless of whether the operator is on a highway or in a bike lane. This section would also apply to all sidewalks less than 8 feet in width or wherever posted signs prohibit traveling in the opposite direction as vehicular traffic

Require all bicycles and e-bike passengers to have their own separate seat

Disallow the operation of e-bikes in the Open Space Area (as defined in IMC 3-4-128)

Remove all bicycle licensing requirements to align with California Assembly Bill (AB) 1909

According to the Staff Report, Public Safety is not suggesting City Council pass an ordinance disallowing e-bikes on any paved bike path or bike trail in Irvine. E-bikes provide clear benefits, including providing an environmentally responsible mode of transportation accessible to all, eliminating vehicle traffic, and promoting health and wellness. Irvine is attempting to modernize their public spaces to promote safe public transit, evidenced by current Transportation Commissioner, Youssef Kaddeche's  article on urban planning and bicycle safety. However, with all emerging technologies, there are growing pains. Whether the proposed changes to Irvine's bicycle ordinance go too far or are not comprehensive enough, remains to be seen.

You may view and provide live public comment on this item in person or via Zoom by  going here. Most commission meetings are held online.
---
Support community journalism. Please donate or volunteer with Irvine Watchdog and help us make future articles like this possible.