Stricklands Homemade Ice Cream – The Latest Irvine Co. Casualty
June 26, 2018, 8:01 pm America/Los_Angeles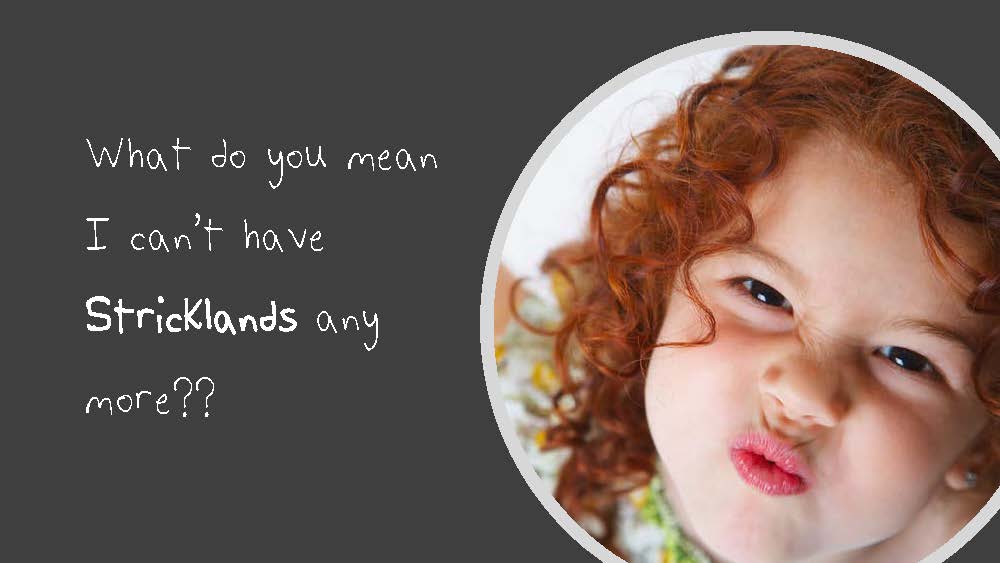 Over the years Irvine residents have seen many favorite retail and dining establishments forced to close. The imminent closing of yet another favorite community gathering place called Stricklands Homemade Ice Cream has sparked outrage and sadness throughout Irvine. This is especially so in the neighborhoods surrounding Campus Plaza which is the Irvine Company owned and managed retail center Stricklands has called home since 2003.
Announced by OC weekly, https://www.ocweekly.com/stricklands-ice-cream-to-close-landlord-chooses-not-to-renew-lease/
the news has sent shock waves throughout the city and ignited posts on NextDoor and even the creation of an online petition
https://www.change.org/p/irvine-company-save-stricklands?recruiter=712928540&utm_source=share_petition&utm_medium=copylink&utm_campaign=share_petition&utm_term=triggered
and Facebook group https://www.facebook.com/groups/2033542393529981/
Stricklands is just the latest of retail property conversions forced upon residents who are fed up with the overdevelopment, traffic, and degradation of the General Plan. In fact, in the City's own General Plan Survey residents ranked Neighborhood Preservation and Enhancement, Focus on Community, and Environmental Stewardship as their top three priorities for the General Plan Update.   <download survey presentation here>
While there is of course a myriad of sub content for each of these categories and residents do not want their neighborhoods to become dilapidated, residents clearly want some level of consistency. If you're like me, you consider the retail center closest to your home to be part of your neighborhood. That's what makes losing Stricklands so heartbreaking.  They support our sports teams, our girl scout troops, IUSD schools, as well as UCI student groups.  While still a "franchise", they are a small business – owned and operated by residents of Irvine.
It's pretty common knowledge that the Irvine Company does anything for a profit and they pretty much have a monopoly on retail space with the city. They can keep wasting their money on propaganda rags (aka The Standard), but it won't help.  Those of us who look beyond the developer PR machine know their true motivation. In the long run, residents aren't the Irvine Company's end customer so why consider what they want in their communities? That's what our elected officials are "supposed" to do. Right?
A few more places on the chopping block: PetCo on Bison & MacArthur and Mobile Gas & Service Station at Parkview Center. Note, iHop closed a few years ago and Cielo Coffee (a popular place that gave coupons and freebies to nearby schools) shut its doors about a month ago to make way for a Drive thru Starbucks at the same center.
Have you lost one of your favorite retail or restaurants in the last few years?  Let us know in the comments.