Free Great Park Balloon Rides?
October 18, 2019, 11:34 am America/Los_Angeles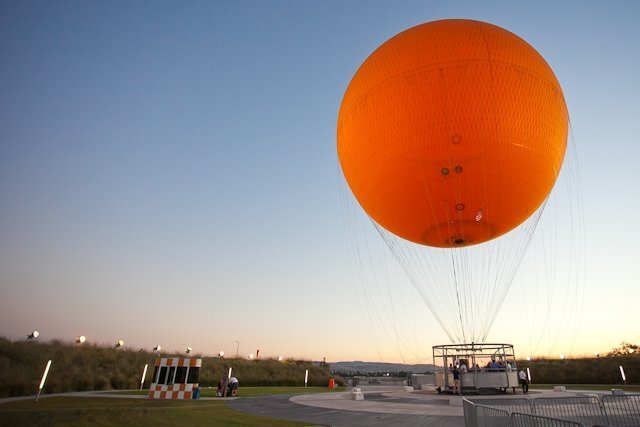 The Great Park Balloon Sponsorship Agreement ("Agreement") between the City of Irvine and Heritage Fields El Toro, LLC (FivePoint) is on the Great Park Board agenda for Tuesday, October 22, 2019.  If approved, FivePoint will support the operation and maintenance of the balloon for the next five years in return for sponsorship rights. Sponsorship terms are below.
ExA

FivePoint donated the balloon to the City in 2006 for the Great Park to use as a ride attraction. The City has owned and operated it for the last twelve years. However, it operates at a very large deficit that's projected at $2.6 million over the next five years.
The Community Services Commission and the Finance Commission supported discontinuing operations unless a sponsor was found. The Council has been working with the business community to avoid the grounding of the balloon.
If this Agreement is approved, the City will no longer incur balloon operating costs and will not charge for balloon rides during the terms of the sponsorship agreement, November 1, 2019 – October 31, 2024.