Great Park Neighborhoods: Two Hotels and Luxury Fitness Center To Be Decided On
October 3, 2019, 1:22 pm America/Los_Angeles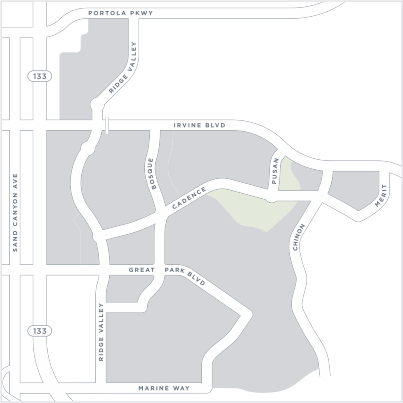 LifeTime Fitness Center
Tonight at 5:30pm the Planning Commission will hold a public hearing in Council Chambers on an application submitted by FivePoint for LifeTime Fitness, a luxury fitness center.
According to the Staff Report, here are the details:
3-story building resort-style health club
4-story parking structure. Entrance to the parking structure on Irvine Blvd.
Location: Irvine Blvd, east of Cultivate, north of Episode, and west of Pusan in the Cadence Park neighborhood.
This area of the Great Park Neighborhoods (GPN) was originally envisioned as a residential suburban neighborhood providing area-wide services and retail.
In response to changes in the marketplace FivePoint resubmitted plans with different uses in 2015 and 2018. FivePoint determined that a commercial center/food hall plan wasn't feasible. Now FivePoint wants to put LifeTime Fitness at this location.
Existing residential units are located to the south and west. The ARDA transfer site to the east.
To hear the full presentation and discussion before the decisive vote, please attend the Planning Commission meeting at City Hall, Council Chamber, 5:30pm. The Planning Commission meetings are not televised.
Hotels & Retail
FivePoint has also submitted a new application to the city for a 428,000 square foot of mixed-use retail with two hotels on the other side of the Great Park Neighborhoods on Great Park Blvd and Ridge Valley. See map below.
1 – extended stay hotel with 161 rooms
1 – luxury hotel with 180 rooms
This development is primarily intended to serve the OC Great Park and not the 10,556 homes in the Great Park Neighborhoods. The hearing for this mix-used proposal is tentatively scheduled for the Oct. 17th Planning Commission meeting.
More information will become available once the agenda is posted for the October 17 Planning Commission meeting.