Opinion: OCPA's Scripted Public Comments and Robocaller. Who's Behind It All?
November 21, 2021, 9:38 am America/Los_Angeles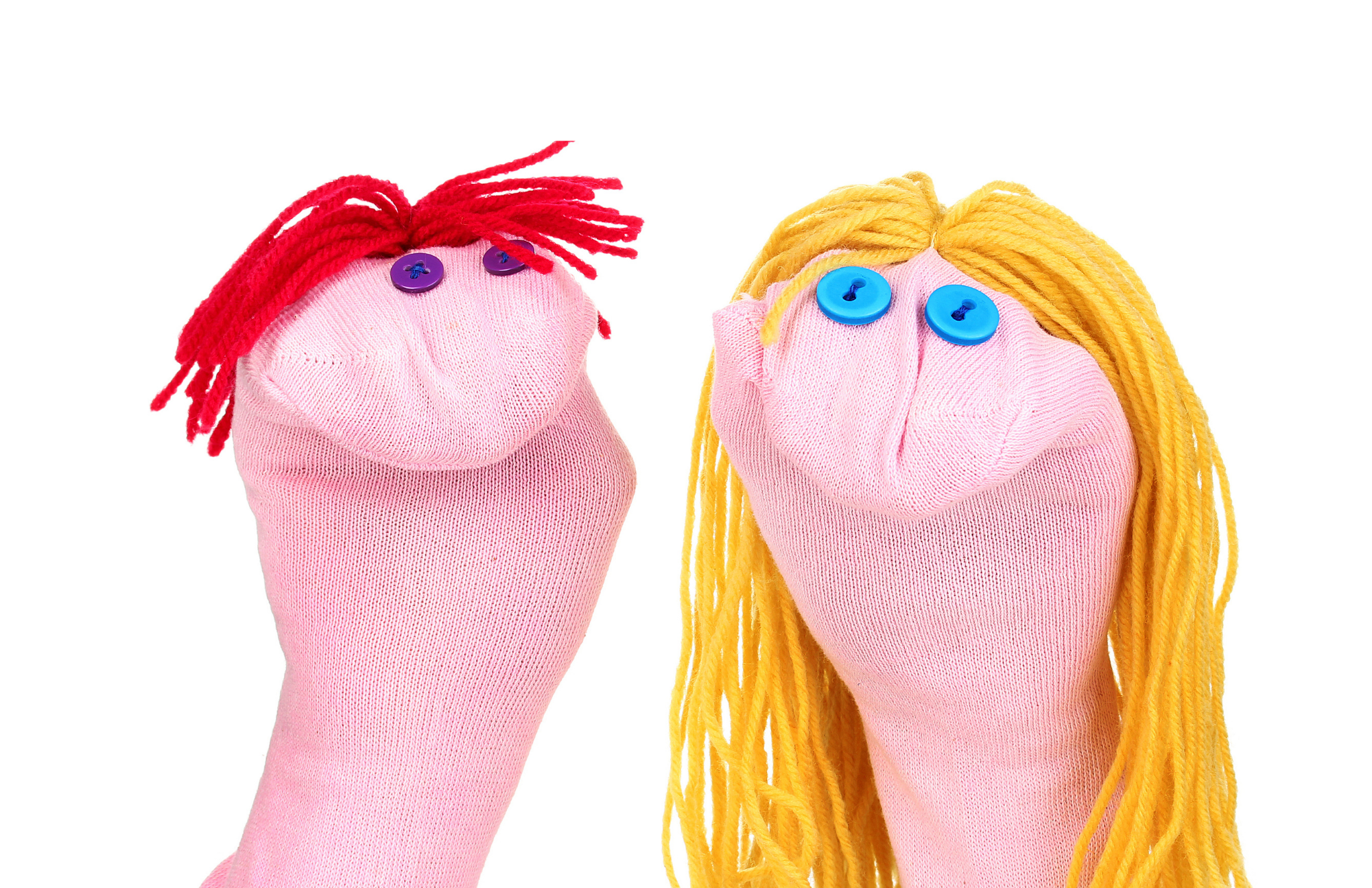 Since its inception, the Orange County Power Authority has been riddled with transparency issues. Brown Act violations, public records requests being ignored, refusing to make all meeting videos public, questions about appointment of troubled CEO Brian Probolsky, and most recently, possible workplace harrassment by Probolsky. Concurrently, the members of the public have been under attack by suspicious one-time commenters and even a robo-call, all who seem to be reading from a script. Who is behind these commenters? Consider the following examples:
Public Commenter: "Dave"
Praised:  Brian Probolsky
Attacked:  Branda Lin, Ayn Craciun, Luis Huang, Jeanne Baran, Irvine Watchdog
At the August 10, 2021 meeting, "Dave", who did not provide his last name and was clearly reading from a script, made his first public comment and immediately proceeded to lavish praise on Brian Probolsky and attack anyone who might have raised concerns regarding the OCPA. During his public comment, "Dave" asked, "Is Brian [Probolsky] a political operative? No." He further claimed, without supporting evidence, "It's illegitimate and inappropriate to claim that [Brian Probolsky] is not qualified."
However, Dave is wrong. Brian Probolsky is a political operative and is absolutely not qualified.
Brian Probolsky, a hardware salesman by trade, was described by the Voice of OC in 2015 as an "influential OC GOP insider" who was probed and sanctioned "for attending weekday meetings as an elected official with the Moulton Niguel Water District board member… while also on the clock in his job as a business practices manager at the county's Community Resources Department." In turn, Probolsky, spent six months "confronting human resources investigators about their probe, fighting back while under questioning and even threatening investigators with political retribution given his posts with county supervisors." Read Probolsky Sanctioned for Timecard Abuses, Political Threats
Additionally, despite the OCPA's Risk Management Policy that states employees are prohibited from working for another utility while employed by OCPA, Probolsky still serves as president of the Moulton Niguel Water District (MNWD) and made $27,674/year + $10,498 benefits in 2020 for attending just 12 board meetings (see Water District 2020 Board Member Compensation). Probolsky is now simultaneously making $239k/year + benefits from the OCPA funded by Irvine taxpayers. Essentially, the OCPA CEO is in direct violation of the OCPA's own Risk Management Policy.
For background, according to a 2008 OC Register article, Brian Probolsky "would never in a million years be involved in local politics if it wasn't for [his brother] Adam, who had steered him onto the Orange County Parks Commission and some other local board" and was now looking to seat his brother on the Moulton Niguel Water Board.
Adam Probolsky stated there was going to be a fundraiser for the water board seat, which was unheard of in 2008, and commented "we're going to run an aggressive campaign" and "do whatever it takes. I will run a hit piece on an 82-year-old grandmother if I have to." Then the author ends with, "Poor Betty. I'm sure she had no idea she was going to run up against The Machine." Betty Pequet was the incumbent Water Board member and President of her local Rotary Club.
Brian defeated Betty Pequet despite having no civil engineering or scientific education. He has served on the Moulton Niguel Water District since 2008 and has essentially leveraged this questionable post to justify his current position as OCPA CEO to the public.
As to Brian Probolsky's qualifications, every other leader of a California Community Choice Energy (CCE) program of a similar size has a relevant undergraduate or masters degree and 16+ years experience in the energy industry. However, Probolsky does not even have a college degree and has zero years experience in the energy industry. The extent of his education includes two years at Orange Coast College from 1988-1990 and he is currently taking classes at Brandman University.
Click here for a comprehensive spreadsheet comparing all the leaders of a similarly sized CCE.
Click here to listen to "Dave"'s public comment.
Public Commenter: Kelly Peters
Praised: Brian Probolsky
Attacked:  Ayn Craciun, Kathleen Treseder, Irvine Watchdog
Peters, also a first time commenter at the August 10th meeting, gave an over-the-top public comment reminiscent of North Korean propaganda and also sounded like she was reading from a script. Peters stated the OCPA board "picked the right person for the job" by hiring Probolsky and described the OCPA as "above reproach", while attacking "the professional critics" Ayn Craciun and Kathleen Treseder for, among other things, "attempting to force consumers into 100% renewable energy."
Click here to listen to Kelly Peters' public comment
Public Commenter: Dana Strader (Wife of Fivepoint Lobbyist Patrick Strader)
The most surprising public commenter from the August 10th meeting was Dana Strader. Dana Strader is the wife of Patrick Strader, the head lobbyist for Great Park developer Fivepoint. He has been referred to as "Irvine's 6th Councilmember" by former Irvine Mayor Christina Shea for his heavy involvement in city politics and close ties to multiple City Council members.
Upon being called to comment, Dana Strader did not unmute her mic to speak and did not enter a comment of any sort. It is unclear why a Fivepoint lobbyist would be listening in on a seemingly unrelated OCPA meeting. Perhaps there's more to it than the public is privy to. Former Irvine elected officials have stated Brian and Adam Probolsky work closely with lobbyist Patrick Strader during elections. Is it possible they are working together to direct and manipulate OCPA proceedings as well?
Brian Probolsky was granted transactional authority for up to $75 million, an unusually large amount among such programs. San Diego Community Power delegates up to $50 million to its CEO in transactional authority, even though the SDCP will have more than twice as many customers.  Los Angeles' Clean Power Alliance is more than three times the size of OCPA, and its executive director has $80 million in transactional authority — $5 million more than OCPA's. Given Brian Probolsky's lack of qualifications, he clearly is not the one reviewing energy contracts. Is it possible Patrick Strader is the actual puppeteer behind the scenes reviewing contracts for the OCPA, awarding multi-million dollar contracts to their friends and political allies? Is this, as Christina Shea stated, "all an inside deal"?
Click here to listen to Dana Strader's name being called
Public Commenter: Anonymous Robocall
Attacked: Voice of OC reporter Noah Biesiada, Ayn Craciun, Kathleen Treseder, Nicole Capretz
At the November 9, 2021, an anonymous and bizarre robocall was played as a public comment. The robotic voice attacked a Voice of OC reporter Noah Biesiada, residents, and other organizations that criticized OCPA during the meeting and throughout the last several months for a lack of transparency, commitments to fossil fuels and other concerns. It is hard to fathom any real public commenters resorting to the use of a robotic voice digitizer to say what is on their minds, let alone have one prepared and ready to go when called upon in public session.
Click here to listen to the "robocall" public comment
These absurd comments — clearly scripted, robotic, or inadvertently coming from relatives of political operatives — drive home the point that they are likely fabricated by people who know they don't have a valid case against the criticism. Rather than address legitimate concerns, these comments attack critics and distract from the real issues at hand. With so much at stake for Irvine and many Orange County residents, it remains crucial to keep a close eye on the OCPA while tuning out the farcical distractions meant to blind us to the truth lurking behind the scenes.
---
Disclaimer: The views and opinions expressed in this article are those of the author and do not necessarily represent the position of Irvine Watchdog or any of its volunteers. If you would like to submit an Opinion article, please review our guidelines and send it to us here.