You're Invited
June 8, 2021, 7:00 am America/Los_Angeles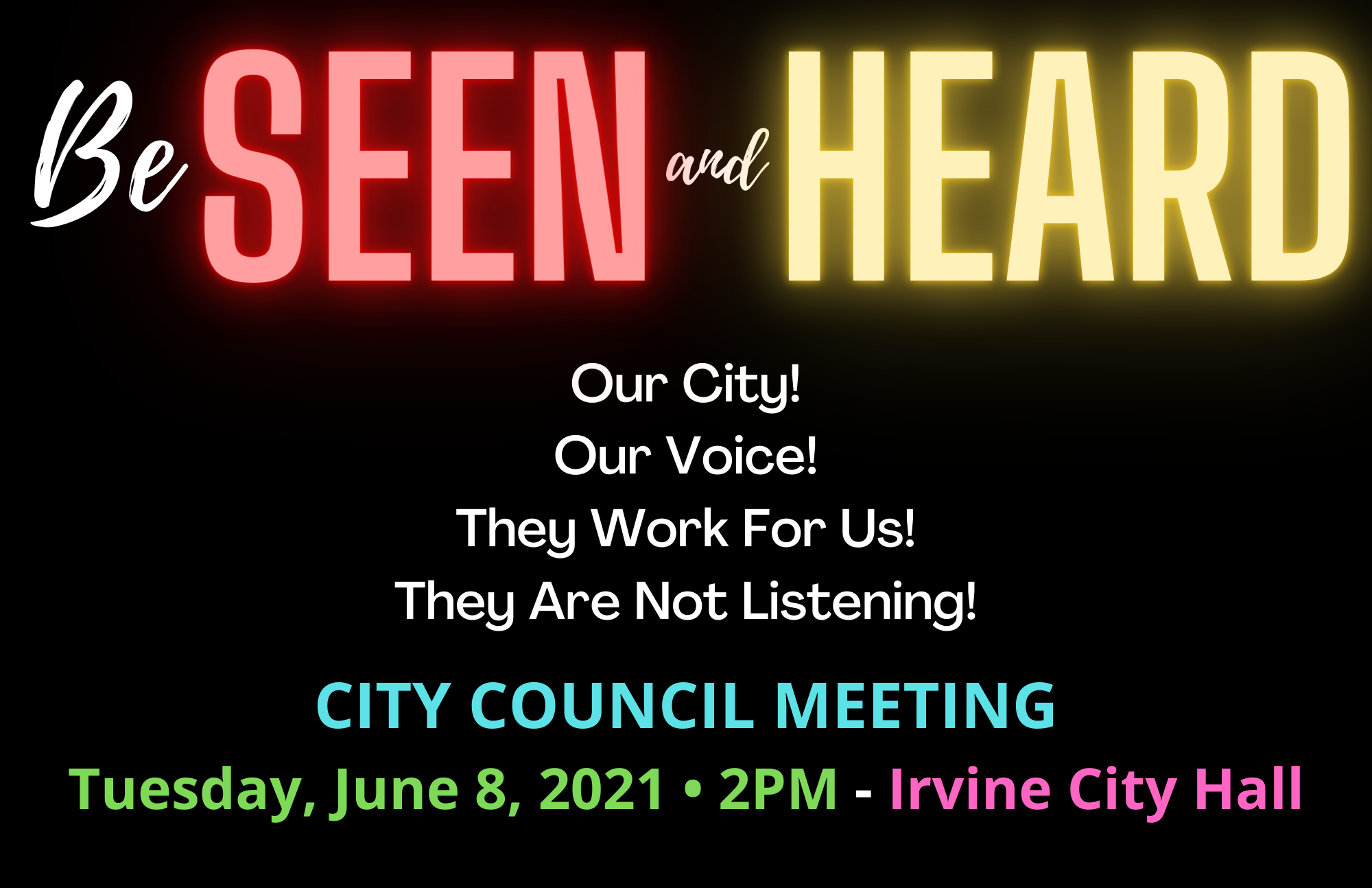 Susan Sayre, one of Irvine's most dedicated residents having watched nearly every City Council meeting in the last few years, will be at City Hall on Tuesday, June 8th from 2-3:30PM to discuss Irvine issues and concerns.
Ms. Sayre is the most frequent contributor for Irvine Watchdog with a focus on the Irvine City Council, OC Great Park Board, and Planning Commission meetings.
She invites residents to join her to draw attention to the City Council's inaction on items of great public interest and their refusal to place these items on the City Council agenda.
Signs are welcome.
*****
Related articles: 
Editorial: Discussion On Voter Representation Must Include The Voters – Irvine Watchdog
Violations of Irvine's Sunshine Ordinance Continue at OC Great Park Board Meetings – Irvine Watchdog
Calling For Public Participation In Irvine's Decision Making Process – Irvine Watchdog