Opinion: Great Park Urban Farm Providing Diverse Public Benefits, a Link to the Past, and Innovation: Stability Jeopardized?
April 5, 2023, 3:14 pm America/Los_Angeles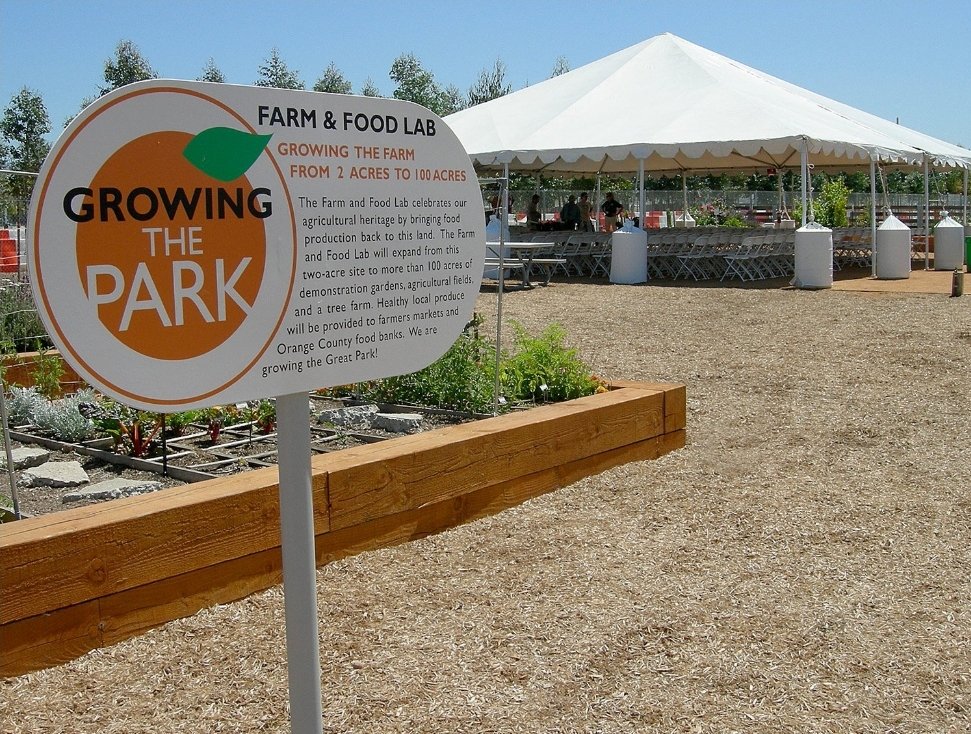 Did you know that Irvine has an urban farm at the Great Park? This local and perhaps under-appreciated amenity operates in association with Solutions for Urban Ag.
This local good, currently known as the Great Park Farm and Food Lab, provides diverse public benefits. These include but are not limited to providing a link to Irvine's agricultural past as well as innovation for the future.
The Great Park Urban Farm: Celebrating the Past and Innovating for the Future
"The Farm and Food Lab celebrates our agricultural heritage by bringing food production back to this land….  Healthy local produce will be provided to farmers markets and Orange County food banks."
This following description from the City of Irvine's website describes some of the diverse services that the Great Park Urban Farm provides. In addition, the following descriptions shows that the Great Park urban farm builds on Irvine's agricultural past. It does this by using updated food growing techniques that look to the future and, thereby, helps Irvine  sustain its claim as a City of Innovation.
"The Farm + Food Lab is a working and organic horticulture area with a mission to educate visitors about urban gardening, inspire composting and the importance of life in the soil*, crop rotation, permaculture**, and pest management all in an effort to reduce food insecurities locally. Food harvested is donated to local food pantries; volunteer opportunities are available."
The recent pandemic has shown us the value of having local food sources. This being the case, the local-food-availability aspect of our Great Park urban farm has high value. In addition, since the availability of fresh food from local sources is a leading trend, this also helps Irvine maintain its status as the City of Innovation.
Insights Regarding Urban Farms from Solutions for Urban Ag
Following are some insights from the Great Park's urban farm partner, Solutions for Urban Ag:"We have witnessed a resurgence in the desire to grow locally, create resilience, and feed the need advocating for fresh produce everywhere , so that hunger is nowhere. We use past experience to liberate the imagination and guide feasibility, leading to a new Urban Ag reality. We look ahead with optimism and encouragement as we continue to see that the best time to grow is right now."
To see an under-two-minute video from Solutions for Urban Ag, click on this link: Growing Nutritious Food to Sustain Healthy Communities.
Potentials for the Great Park's Urban Farm Evolution: California Farm to School Program

The Great Park urban farm has the potential to evolve in many interesting way. The California
Farm to School Program displays some of these possibilities. This relatively new California state program provides resources to help local areas with such things as urban agriculture (often referred to as urban ag), community food hubs, and school programs. Perhaps the Great Park urban farm could play a role in this.
Source: Planting the Seed: Farm to School Roadmap to Success
Stability of the Great Park Urban Farm is Unclear

The Farm and Food Lab has been in a temporary location for some time. The long-term plan has always been to move this urban farm to a permanent location in the Great Park.  At that time, the farm will evolve into the Great Park 's Full Circle Farm.  However, as a result of a March 14, 2023 Irvine Great Park board vote, the stability of the Great Park urban farm is in jeopardy.
Khan and Carroll's Motions Accommodate USA Water Polo but are Unfavorable to "Heart" Features
The staff's Great Park development plan presented at the March 14 board meeting had the Great Park urban farm's transition to its permanent location in Phase One.  However, motions made by Khan and Carroll resulted in the possibility that moving the Great Park farm to its permanent location would occur in Phase Two instead of Phase One.  The motions could also result in the farm moving to another temporary location before being moved to its permanent location. These possibilities put the stable operation of the farm in jeopardy.
Khan and Carroll made these motions in order to speed up development of the USA Water Polo facilities. Their motions proposed moving the building of the water polo facilities from Phase Two to Phase One. The water polo facilities will be built on the current location of the Farm and Food Lab. However, budget constraints could mean that the Great Park urban farm and other community-based amenities (many of these are called Heart of the Park features) that had been in Phase One will be moved to Phase Two. This, of course, presents a timing problem for moving the farm.
The Final Vote
The final vote was 3-2. Khan, Carroll, and Agran's votes increased the possibility of an unstable future for the Great Park urban farm. Treseder and Kim's votes were favorable to the stability of the Great Park farm. However, this could change when Irvine staff brings this matter back at the April 11 Great Park board meeting. Agran seemed particularly interested in seeing what details Irvine staff could provide about possible development options for the Great Park.***
More on this later. But, at the moment, much is unclear about the fate of our Great Park urban farm.
Note: Phase Two of the Great Park development plan, known as the Great Park Framework Plan, is likely to start sometime after 2028.
Notes
*"One teaspoon of soil contains more living organisms than there are people in the world. Without this 'biological diversity' there would be no terrestrial life on earth."–The Country via Capitals Coalition
**"Permaculture is defined by consciously designed landscapes which mimic the patterns and relationships found in nature, while yielding an abundance or food, fiber, and energy for provision of local needs."—David Holmgren
***For a more in-depth understanding of this issue, see Item 2.1, Great Park Framework Plan Phasing and Implementation, of the March 14, 2023 Great Park board meeting.
---
Disclaimer: All opinions published by Irvine Watchdog are the personal opinions of the author and do not necessarily reflect the opinion of Irvine Watchdog or any of our other volunteers or contributors.