Opinion: Annoyed Irvine Resident Urges No Blow for Gas Lawn Equipment. But What Will the Irvine Company and Mayor Khan Do?
August 9, 2023, 12:40 pm America/Los_Angeles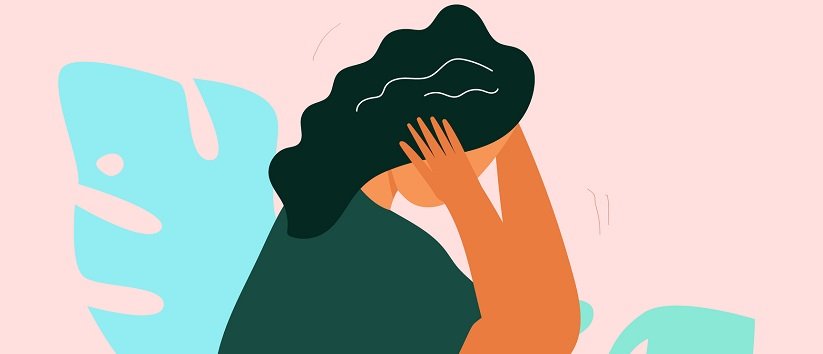 "2-stroke engines [such as gas-powered lawn equipment] produce high intensity, low frequency sounds that can have a bigger negative impact on residents than the sound coming from electric lawn equipment. These negative health impacts include irritation, sleep disturbance, cognition problems, hypertension, and ischemic heart conditions. Also to consider: With more people working from home now, gas-powered lawn equipment creates even more of a problem for the public."
—Green Ribbon Committee to Staff: Draft New Gas-Powered Lawn Equipment Ordinance, June 7, 2021
"Hell No, We Won't Blow."
These were the words that an Irvine resident spoke as well as held up on a sign at the July 25, 2023, Irvine city council meeting (Item 2.3). This was during the public comment section of an agenda item discussing Irvine's noise ordinance.
This work-at-home Irvine Company apartment dweller was fed up with the noise created by the Irvine Company contractor's use of gas lawn equipment. Jason Andrew, the Irvine public commenter, stated that the loud gas lawn equipment was not only used at intermittent intervals throughout the day but also multiple days a week. As a former Irvine Company tenant, I can confirm that this practice at Irvine Company apartments exists. Andrew also stated that with the Irvine Company being such a big factor in the rental market, other renting options were not practical.
Andrew made a similar public comment during the August 8, 2023, Irvine city council meeting. However, no one associated with Irvine city hall at this August 8 meeting gave any feedback on the status of the gas lawn equipment issue.
An Informal But Practical Possible Solution Proposed
From the dais at the July 25 council meeting, Councilmember Agran made a practical suggestion for a possible solution. Agran's suggestion to Mayor Khan was that she and/or the city manager put a phone call to Irvine Company execs. The purpose of this call would be an attempt to get an informal resolution to this noise problem. Mayor Khan's reply from the dais: "Absolutely."
But was this absolutely from the mayor an absolute absolutely? Or was it more the following: I will say this from the dais because it sounds good, but I am actually going to brush this off.
A Return Visit to the Brush-off from Mayor Khan?
The reason that I ask this question about a brush-off is that this issue has been under Mayor Khan's preview before. Unfortunately, as shown by the following two items, no concrete solutions resulted under the mayor's leadership.
It was over two years ago that the Green Ribbon Committee with Mayor Khan as the chair directed staff to  provide a plan for the following:
a cost/benefit analysis on switching from gas-powered to electric lawn equipment for the City and landscapers
a phased approach for banning gas-powered lawn equipment, with more leeway given to small landscaping businesses
adoption of native landscaping for City property
(A goal of the City's adoption of native landscaping would be to serve as a demonstration for residents and businesses. This demonstration would show the cost advantage and aesthetically pleasing look that native landscaping can provide.)
Also, at this meeting, the Irvine Deputy Director for Public Works, Scott Smith, asked the following concerning a presentation that Dr. Wu (UCI Department of Environmental and Occupational Health ) gave at this Green Ribbon Committee meeting: Did possible future harms of gas lawn equipment use that Dr. Wu mention in her presentation include some possible ameliorating factors, such as rebates. The implication seemed to be that gas lawn equipment operation would significantly reduce on its own. This would be due to  AQMD rebates that would be offered as well as other possible factors. These AQMD rebates are incentives for gas-powered lawn operators to switch to electric lawn equipment.
This brings up this question to me: Were some Irvine City leaders hoping that this problem would go away by itself? Therefore, they concluded that no City action would be needed and no action was taken?
As stated in the December 14, 2021, Irvine city council meeting minutes, Mayor Khan moved the following:"ACTION: Moved by Mayor Khan, seconded by Vice Mayor Kim, and unanimously carried, to:… Direct staff to…provide draft electric lawn equipment…ordinances for City Council consideration." 
But somehow, no such ordinance was presented to the Irvine city council. Keep in mind that this 5-0 council vote to follow up on this was over a year and a half ago. It was Mayor Khan's responsibility to see that this was brought back to the Irvine city council in a timely way.
Councilmember Treseder did recently present a related but different lawn equipment proposal to the Irvine city council.***
Blowing Smoke
Will Mayor Khan actually follow through on her "Absolutely" in contacting the Irvine Company on this noise problem? If so, will Mayor Khan let the residents know in a timely way what the Irvine Company's reply was? In addition, will the mayor bring it back to the Irvine city council in a timely way?
Or will this be a matter of just blowing more smoke—gas-powered lawn equipment smoke, fumes, and noise, that is?
Notes
*Go to the 58:00 mark to view the presentation.

**Click on item 4.1 to watch the replay.
***At the June 27, 2023, Irvine city council meeting, Councilmember Treseder made a proposal to assist with the reduction of gas lawn equipment use in Irvine. Councilmember Agran made a suggestion to strengthen Treseder's proposal. Treseder accepted Agran's suggestion, along with some suggestions from Khan and Kim.  (Watch Item 6.2 of the city council meeting video.)
Khan and Kim did vote to support Councilmember Treseder's motion. However, their suggestions were for a weaker ordinance. Councilmember Carroll was the only No vote. This was even though Carroll voted Yes on a related measure at the December 14, 2021, Irvine city council meeting.
Also of note is that the City Council directed Irvine staff to come back to the city council with a plan to implement Treseder's motion. The timeframe given was within 30 days. That was on June 27. However, as far as I know, no staff report on this is on any upcoming council agenda.