Irvine Youth Advisory Committee Report: That Golden Chain is Broken at Northwood High School
April 10, 2020, 5:58 am America/Los_Angeles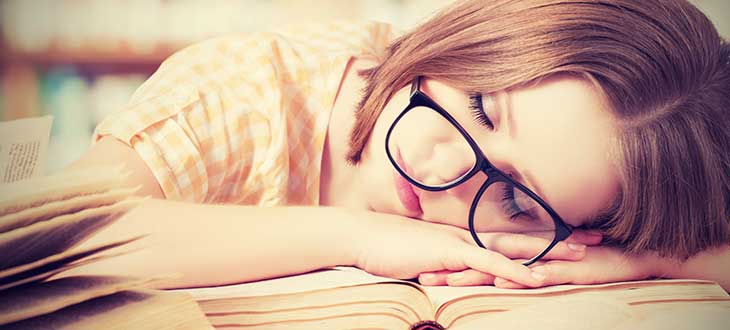 "Do but consider what an excellent thing sleep is…that golden chain that ties health and our bodies together."--Thomas Dekker, Elizabethan writer


"Chronic sleep deficiency, defined as a state of inadequate or mistimed sleep, is a growing and underappreciated determinant of health status. Sleep deprivation contributes to a number of molecular, immune, and neural changes that play a role in disease development, independent of primary sleep disorders."–"Sleep: A Health Imperative," June 1, 2012: Faith S. Luyster, PhD; Patrick J. Strollo, Jr., MD; Phyllis C. Zee, MD, PhD; James K. Walsh, PhD
Challenge Success Findings Presented to Irvine Children, Youth and Families Advisory Committee
At the November 13, 2019 Irvine Children, Youth and Families Advisory Committee meeting, Northwood High School (NHS) staff presented the findings from the study that Challenge Success completed for Northwood High School. Challenge Success is a Stanford University Graduate School of Education initiative that provides practical, research-based tools for use in schools. These tools help in providing an environment in which students will have a balanced and academically fulfilling life. Also, Challenge Success believes that "success is measured over the course of a lifetime, not at the end of a semester".
The following quotes provides the essence of the Challenge Success study:
"While research recommends 8- 10 hours/night [of sleep] in order to maintain health and to promote brain development, the Challenge Success survey reports that Northwood High School students average 6.25 hours/night."
"[D]espite typically coming from affluent, well-educated families, studies show that children and teens in these high-pressure environments have a greater risk for serious mental health and substance abuse problems."
"'It starts from grade one and two with competition for the advanced reading track, the travel soccer team, the top-notch record,' says Suniya Luthar, Ph.D., professor emerita at Teachers College, Columbia University, who has studied students in high-achieving schools for decades and worked on the National Academies report. 'By the time they are in high school, it's nonsensical. They're going on four and five hours of sleep and have absolutely no downtime. This is a very messed up system.'"
"[S]tudies show higher levels of substance misuse for upper middleclass students while time-consuming homework assignments in these communities cause academic stress and physical health problems."
The Classics and Science Agree: Adequate Sleep is Essential for Good Health
As shown by the opening quotes, classic literature and recent scientific papers have highlighted the need for adequate sleep as a necessity for a healthy life. In spite of this, common perception today holds that adequate sleep is a nicety, but not that important. In addition, adequate sleep is often seen as  something to be scoffed at. Lack of sleep is still seen as a badge of honor.

So let's take a another look at what scientific research is saying about the sleep-health connection. "Sleep deficiency … is a growing and underappreciated determinant of health status. The consequences to society are enormous, including disease and accident risk, longevity, and elevated direct medical costs and indirect costs related to work absenteeism and property damage. … Sleep deficiency contributes to the risk for several of modern societies' medical epidemics, including cardiovascular disease, diabetes, obesity, and cancer."–"Sleep: A Health Imperative," June 1, 2012: Faith S. Luyster, PhD; Patrick J. Strollo, Jr., MD; Phyllis C. Zee, MD, PhD; James K. Walsh, PhD
More Findings from Challenge Success
By partnering with Challenge Success,  the Northwood High School staff works to address issues that are negatively affecting Northwood students.
Three main takeaways from the Challenge Success presentation to NHS
Kids are stressed and their days are filled.
Expectations are high.
They need more sleep!!! (triple exclamation marks are not mine, rather they are from the presentation)
Students statements: "I wish my parents knew…

that I'm super grateful for everything they do for our family, even if I don't show or express my gratitude."–Northwood High School sophomore
that I try my best to be a good child to them and literally one of my biggest fears is to disappoint them."–Northwood High School senior
that being privileged doesn't mean I'm happy."–Northwood High School freshman
that I feel bad when I don't eat dinner at home."–Northwood High School senior
that I'm trying to grow up and take on more responsibilities, but I mess up sometimes."–Northwood High School senior
that I listen to what they say even though it looks like I'm ignoring them."–Northwood High School  junior
how much I want to give back to them."–Northwood High School sophomore
that all the pressure they put on me causes me to have depression and anxiety, and causes me to lose motivation because I don't feel like I can reach their standards."–Northwood High School junior
that I feel bad for getting a B." Northwood High School freshman
I struggle with myself and mental health. It's difficult when they're always coming down on me and always talking about school."–Northwood High School freshman
that there are different definitions of success."–Northwood High School junior
Sweet Dreams
The NHS and Challenge Success partnership is attempting to addressing  a growing nationwide issue: "our society has become too focused on grades, test scores, and performance." Also: "our kids are out of balance." NHS hopes to broaden the definition of success and "equip all NHS students to be resilient, engaged learners who exemplify our core values of compassion, integrity, and mutual respect."
In so doing, NHS might comply with The American Academy of Sleep Medicine and the Sleep Research Society urging to "healthcare personnel, government agencies, educational institutions, employers, community organizations, industry leaders, individuals, and families to prioritize sleep for the betterment of personal and societal health."
In addition, "that golden chain that ties health and our bodies together" might be strengthened at Northwood. And sweet dreams might abound for Northwood students, both now and well into adulthood.
Epilogue
Although this Challenge Success report findings are for Northwood High School, the finding would probably be relevant for other schools in Irvine as well as many schools across the U.S. 
Also, we are in the midst of a pandemic, and the routine of school and life is interrupted.  However, every difficultly has a silver lining. So let's hope that some of the more positive changes resulting from this interruption, such as more neighbors helping other neighbors, remain when this pandemic becomes a memory.

In addition, adequate sleep and rest is a powerful immunity strengthener that nature has given us for free.  Let's stop viewing overly heavy work loads and little sleep as something to be praised and worn as a badge of honor.
In closing, I wish you all sweet dreams, sweet days, and sweet lives.

Sources:
Irvine Children, Youth and Families Advisory Committee Regular Meeting Agenda/Challenge Success Report; November 13, 2019
Challenge Success (www.challengesuccess.org)