The Who's Who of the 2021 Irvine Green Ribbon Environmental Committee
March 16, 2021, 12:38 pm America/Los_Angeles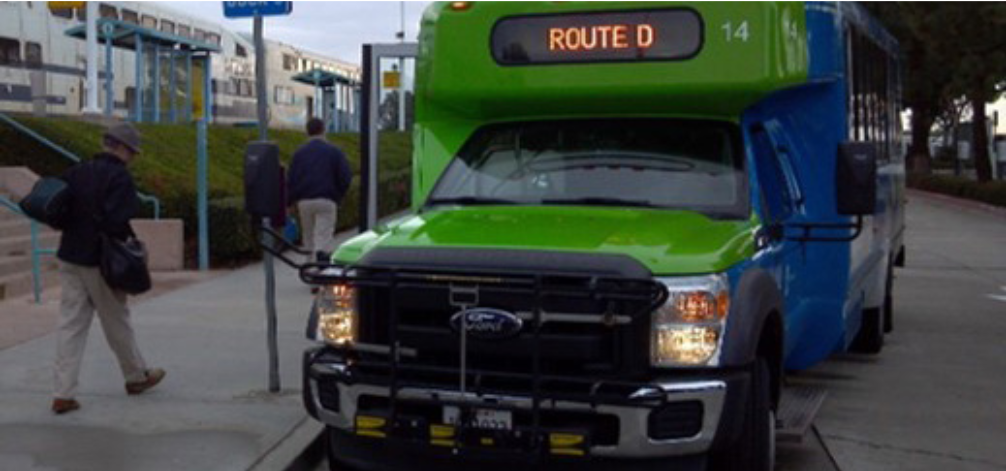 The  first meeting of the 2021 Irvine Green Ribbon Environmental Committee occurred on February 8.  The results of this meeting were somethings old and somethings new regarding who will serve on the Committee and how  the Committee will operate in 2021. The old and the new of the 2021 Irvine Green Ribbon Environmental Committee organization are as follows.
Returning Green Ribbon Environmental Committee Members
Senait Forthal, Mayor Khan Appointee
Forthal is a city/regional planner and industrial designer by training. She currently works in the renewable energy, building energy efficiency, and zero waste consulting fields.
Farrah Khan, City Council Appointee
Khan is Irvine's current mayor and the 2020 Green Ribbon Environmental Committee chair. She expressed interest in making Irvine as sustainable as possible for future generations.
Dr. Kathleen Treseder, City Council Appointee as a Member-at-Large
Treseder is a UCI professor of biology and was the 2020 Green Ribbon Environmental Committee vice chair. She also works on climate change and Community Choice Energy (CCE) issues.
William Von Blasingame, Councilmember Kuo Appointee
Von Blasingame has extensive experience managing electrical utilities in the U.S., Asia, and the Caribbean.
Newly Appointed Green Ribbon Environmental Committee Members
Dr. Kev Abazajian, Councilmember Larry Agran Appointee
Abazajian is a UCI professor of astronomy and astrophysics, who does research on energy sources and usage and their impact on the environment. Abazajian wants Irvine to be an environmental and sustainability leader.
Dr. Steven Allison, Vice Mayor Kim Appointee
Allison is a UCI professor in ecology and earth system science.
Tammy Kim, City Council Appointee
Kim is Irvine's current vice mayor. She wants to build Irvine's profile as an environmental leader.
Christine Knowland, Planning Commission Appointee
Knowland is a current Irvine Planning Commissioner. Previously, she was a city planner at another city who wrote and reviewed environmental impact reports.
Scott Schultz, Councilmember Mike Carroll Appointee
Schultz is a financial advisor. Previously, he served on the Irvine Community Services Commission.
Note: Committee Member Khan and Kim are non-voting members.
City Support Staff to the Green Ribbon Environmental Committee
Sona Coffee, Irvine Environmental Programs Administrator
Coffee leads the City staff in pursuing the City's sustainability policies and acts as the staff liaison to the Green Ribbon Committee.
Selene Lawrence, Senior Energy and Sustainability Programs Analyst
Lawrence works on energy programs and climate initiatives.
Trisha Sosa, Program Assistant
Sosa acts as the reporting secretary and provides support needs to the committee.
Meera Sweehny, Environmental Outreach Coordinator
Sweehny works on the newsletter, event planning, and other outreach efforts.
Ryan Tenny, Management Analyst
Tenney works on utility projects and solid waste programs.
Election of 2021 Green Ribbon Committee Chair and Vice Chair

The 2020 Green Committee chair and vice chair were Khan and Treseder, respectively. When the 2021 nomination period opened, Treseder mentioned that this chair position is usually an elected official. Treseder then nominated Khan for the 2021 chair position. No other nominations for the chair were made, and Khan was unanimously re-elected as chair to the Green Ribbon Committee.
Next Khan nominated Forthal for the vice chair position. Allison then nominated Treseder for a second term as vice chair. Treseder thanked Allison for the nomination but declined the position saying that she had confidence that Forthal would do a good job as vice chair. Forthal was then unanimously elected to the vice chair position.
Bylaws Changed to Include Student Members and Increase Meeting Frequency
The Green Ribbon Committee updated the committee bylaws in two ways:
First, Khan requested the addition of two students members from middle and/or high school. The Committee voted unanimously to include these two student members who will have voting rights. Note that Mayor Khan and Vice Mayor Kim do not have voting rights; however, the other committee members do. The anticipated time for the addition of the student members is this spring.
Second, meeting frequency had been quarterly. However, the Committee voted unanimously to increase meeting frequency to once every other month.
Up Next: This article explains who will be serving on the 2021 Green Ribbon Committee. An upcoming article will discuss what work the Committee intends to undertake as well as highlight a few past achievements.