VOTER ALERT: Irvine Watchdog urges you to vote NO on D
May 21, 2018, 8:47 am America/Los_Angeles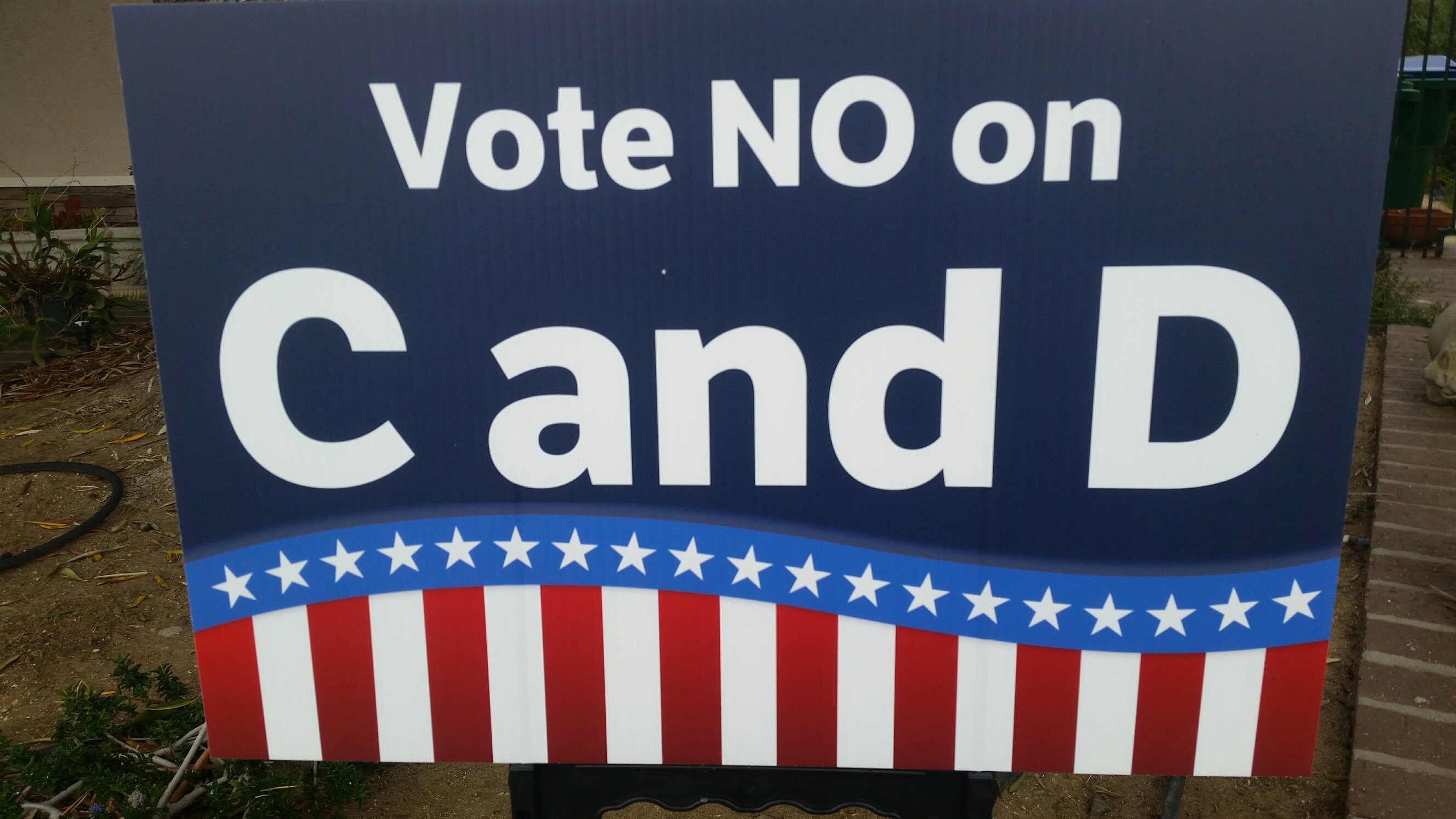 First, the backstory. Measure D is a question placed on the ballot by a (3-2) vote of the City Council (2/27/18) because Mayor Wagner was unhappy that voters may choose to exercise their right to petition on development projects.
In this season of political mailers and purposeful confusion, Irvine residents have questions on MEASURE D.
Consider some of the most important questions:
Does it harm Irvine residents?
YES. To remove our right to petition, developers need only provide a narrow "further studies / a fiscal impact" for our city and show a "fiscal benefit" to the city.  In fact, a project need not even show any net revenue to the city so long as the city overall maintains revenue 15% over costs.
If passed, Irvine voters are barred from questioning development decisions – regardless of any resulting infrastructure, safety or environmental shortfalls. If a developer's project will make schools more crowded and reduce the quality of your child's education, you have no way to prevent it.
Does it belong in the City Charter? 
Not according to many residents who ask "why now?"  Our City Charter has been in operation for 43 years. The developers' – oops – Mayor Wagner's proposal to add a new section to the Charter removes residents' voice in determining city development projects.  Plain and simple.
Does it impact the budget in a positive way?  
NO. They tell us this new lawyer language is a "lockbox" as it makes developers accountable to show a fiscal benefit. But as stated this measure does not make developers accountable at all.
Before you vote on Measure D, understand who is paying for all those postcards in your mailbox.  The League of Women Voters puts it best: "If it's not in the official ballot book, everything else is an advertisement."  So, the slick mailers that we're all receiving are just that – ads.  Did you know that the Building Industry Association of Southern California (BIASC) contributed $45,000 to the PAC responsible for these misleading mailers?  A No on D vote stops the City Council from taking away your right to petition. That is the sole reason for this measure. Our NO vote maintains democracy – it helps maintain our voice in how our city is run. Please make sure to vote NO on Measure D.