Increasing City Attorney Contract $45,000, Priorities for Affordable Housing, Homelessness Prevention & Service Need Grants, and COVID-19 Response Update
May 25, 2020, 9:03 am America/Los_Angeles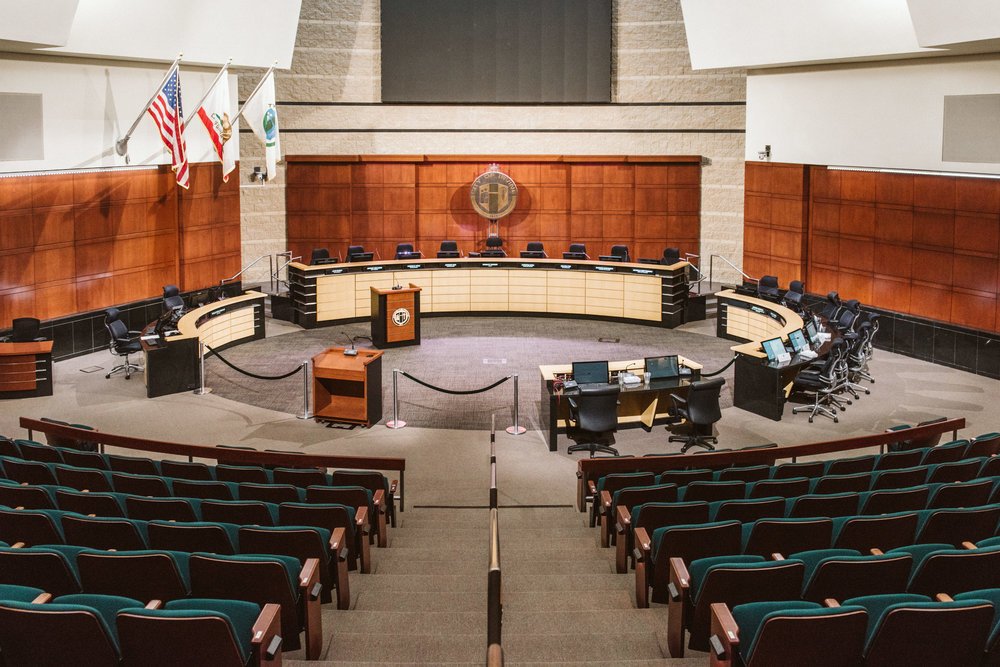 City Council Meeting on May 26, 2020 at 4 PM
Supplemental Agenda
e-Comment
Watch Livestream
Consent Calendar Items:

Consent Items are not be presented to the public or discussed unless a board member requests discussion of the item or a member of the public submits an e-Comment or public comment regarding the agenda item.
Item 2.4: Proposal to Increase the City Attorney Contract by $45,000 and Decrease funding for Special Legal Services by $45,000
The staff report states that the costs for City Attorney services have been greater than anticipated and thus over the budgeted amount.  The report, however, states that the costs of the other budget items remain below the budgeted amount.
Item 2.5: Adopt a Resolution to Submit Application for Senate Bill 2 Grants Program for Permanent Local Funding Allocation Application to State Department and Community Development
The funding grants would fund affordable rental housing and ownership housing, assistance with accessing housing and building modification by means of loan down payment assistance. The grants would also apply to Accessory Dwelling Units (ADUs). Projects identified to be specifically included in the grant applications include:
Cartwright Family Affordable Housing located on Cartwright Road;
Native Spring Work Force located in Cypress Village; and
RHNA (Regional Housing Needs Assessment) affordable housing.
Item 2.6:  Designation of an Agent to Execute Contracts Administered by County Of Orange Office On Aging
The Staff report recommends appointing the City Manager (John Russo) to execute documents accepting County, State and Federal Grants administered by the county which support senior services in the areas of nutrition, transportation, case management and in home services.
Item 2.7:  Notice of Review of Tract Maps in Orchard Hills which are to be submitted to the Planning Commission for Review and Approval
The development project is located near New Point and Orchard Hill drive and the project consists of the construction of 149 single family residences.
Public Hearing Agenda Items:
Item 3.1: Resolution of the City Council approving the 2020-2024 Consolidation plan, the 2020-2021 Action Plan, the Citizen participation Plan, and County Analysis of impediments to Fair Housing choice which are required by multiple grants
The City of Irvine receives multiple grants from U.S. Department of Housing and Urban Development (HUD). To remain eligible to receive the funds the city must prepare a consolidated plan every 5 years outlining the priority objectives for the use of the funds and prepare an action plan every year outlining how the funds will be used to accomplish the 5 year objectives.
Irvine's Consolidated Plan addresses housing and community development needs in Irvine including homelessness prevention needs. After conducting public outreach the identified priorities include: increase in affordable housing supply; public services for low to moderate income youth, families, seniors, residents with special needs; equal access to housing opportunities; homelessness prevention services and rapid –rehousing opportunities; and improvement of public facilities and infrastructure.
There were also identified barriers and impediments to the access to fair housing and housing choices which included prevailing wage requirements, and influence of applicants' race, religion, color, sex, disability, source of income, sexual orientation and other legally protected factors.
Item 4.1: COVID-19 Update
The staff report identifies the financial impact of COVID-19 on Irvine's local economy which includes: 113 businesses have had 11,478 layoff's/furloughs. The report also provides the 4 phase plan for reopening City Facilities and services and for opening lower risk work places with adaptations.
The report identified the impacts of COVID-19 on City Revenues and expenditures.  The General Fund is projected to have a revenue reduction of $15-22 million in the second half of the fiscal year (January-June 2020) due to reduction in sales tax, hotel tax, recreation fees, and traffic fines.  As a result there will be delays or reduction of non-essential general fund expenditures on capital projects related to transportation, development of the Great Park, and improvements to park facilities.
The updated report stated that Irvine has 22 Assisted Living facilities and as of May 2020 there are no COVID-19 positive Assisted Living residents or staff.
Mayor Christina Shea submitted a memo requesting that the City Council reconsider their May 12, 2020 approval U.S Health Fair Antibody Testing due to the fact that the antibody tests do not have FDA Emergency Authorization.
Item 4.2: Temporary Reappointment of the City Treasurer and Conducting an Open Search for another Candidate
The staff reports states that City's contract with Don Collins, the City Treasurer, has expired.  It is recommended that the city council approve a temporary reappointment of Don Collins until December 31, 2020 as City Treasurer and conduct a search for a new City Treasurer.  In December the City Council could either appoint a new city treasurer or renew the city contract with Don Collins.