Great Park Development Project Update and Design of Wireless Service Facilities
May 22, 2020, 2:30 pm America/Los_Angeles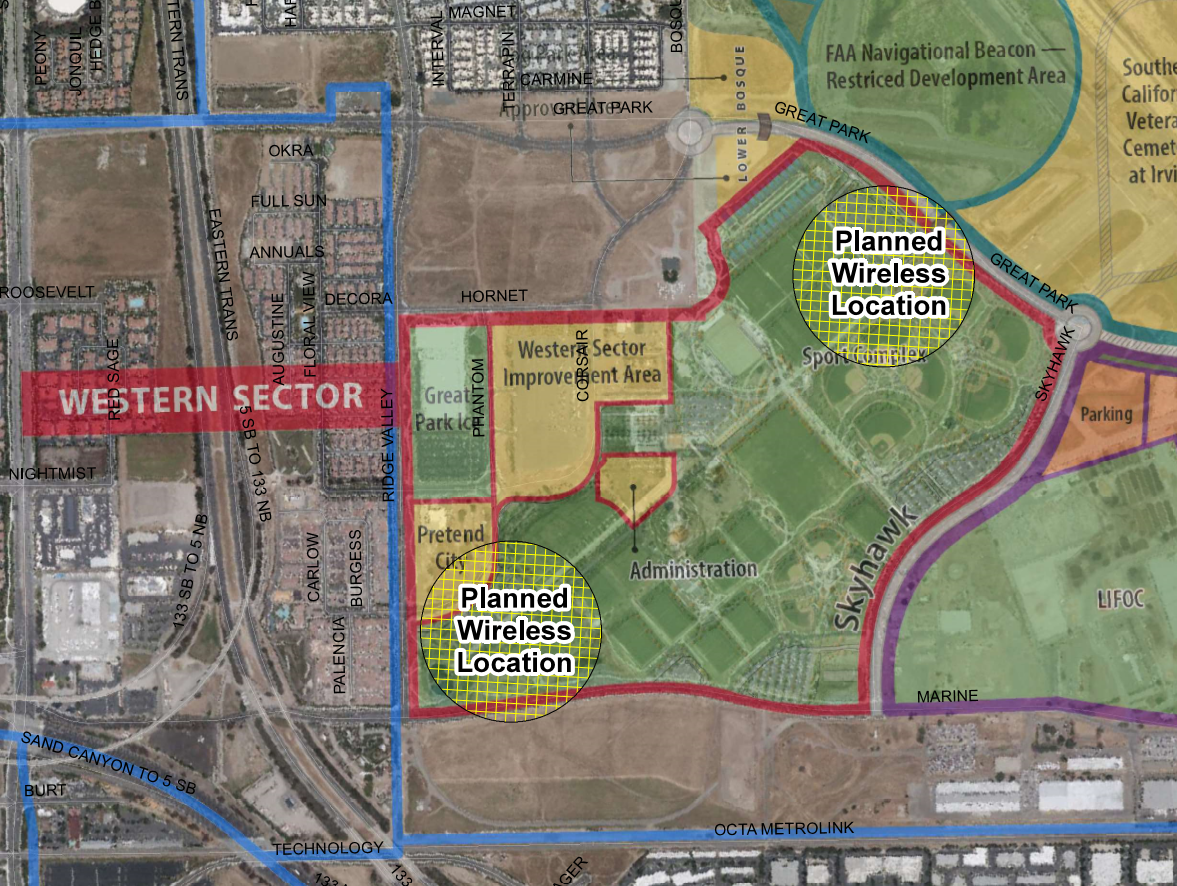 Great Park Board Meeting – May 26, 2020 at 2:00 p.m.
Agenda
May Great Park Development Report
Link to eComment
Watch Live-stream 
On Tuesday, May 26th the Great Park Board is set to discuss the May development report where residents can learn if anything will be on hold due to the COVID-19 outbreak. The Board will also discuss various design options for the permanent wireless service stations. Below are the agenda items.
 1.2  Proposal to Increase City Attorney Jeffrey Melching's Contract by $45,000 and Decrease Funding for Special Legal Services by $45,000
Why this item is of interest
The staff report states that the costs for City Attorney services have been greater than anticipated and thus over the budgeted amount.  The report, however, states that the costs of the other budget items remain below the budgeted amount.
(Note: This is a Consent Item which will not be presented to the public or discussed unless a board member requests discussion of the item or a member of the public submits an e-comment or public comment regarding the agenda item.)
Public Hearing Agenda Items:
Item 2.1:  May Project Development Progress Report
Powerpoint presentation begins on page 3 of the pdf below.
GP MAY DEV. REPORT

Why this item is of interest
In the interest of transparency, the Great Park Board has ordered regular project development progress reports regarding the development of Great Park venues in order to keep the public informed of the progress that has been made in the development of the different sectors of the Great Park.
Item 2.2: Permanent Wireless Service Options
gp perm wireless service options

Why this item is of interest
The intent of this discussion is to obtain direction from the Board on the visual design of the wireless service facilities only. This item does not involve the selection or approval of any specific wireless technology, such as 5G. The wireless service to the Western Sector of the Great Park is provided by 2 temporary cellular towers which will be displaced by the planned Water Polo Facility, Field House and Parking Structure developments. There are multiple design options available for permanent wireless service, from low profile installations that take advantage of existing support structures at the Great Park, to the construction of new iconic elements in one or more locations. Staff has compiled representative images of the various approaches for Board consideration and direction. Read the staff report here.